Briefing Session on the JAIF Rules and Procedures for Vietnam Japan University
HA NOI, 23 February 2023 – A briefing session on JAIF rules and procedures for the Vietnam Japan University (VJU) in Ha Noi was conducted on 23 February 2023.  VJU is the proponent cum implementing agency of the JAIF project, Educating High-Quality Human Resources for Mekong Sub-Region at Vietnam Japan University.
The briefing session delivered by JMT Programme Coordinator Zin Aung Swe was attended by six members from VJU. The briefing, which was intended to enhance their understanding of JAIF procedures and requirements for JAIF visibility, was appreciated by VJU. VJU sought additional clarification on the selection of an auditor. At this opportunity, JMT also shared with VJU some copies of the JAIF pamphlet JAIF Contributions to the ASEAN Outlook on the Indo-Pacific (AOIP) 1973-2023.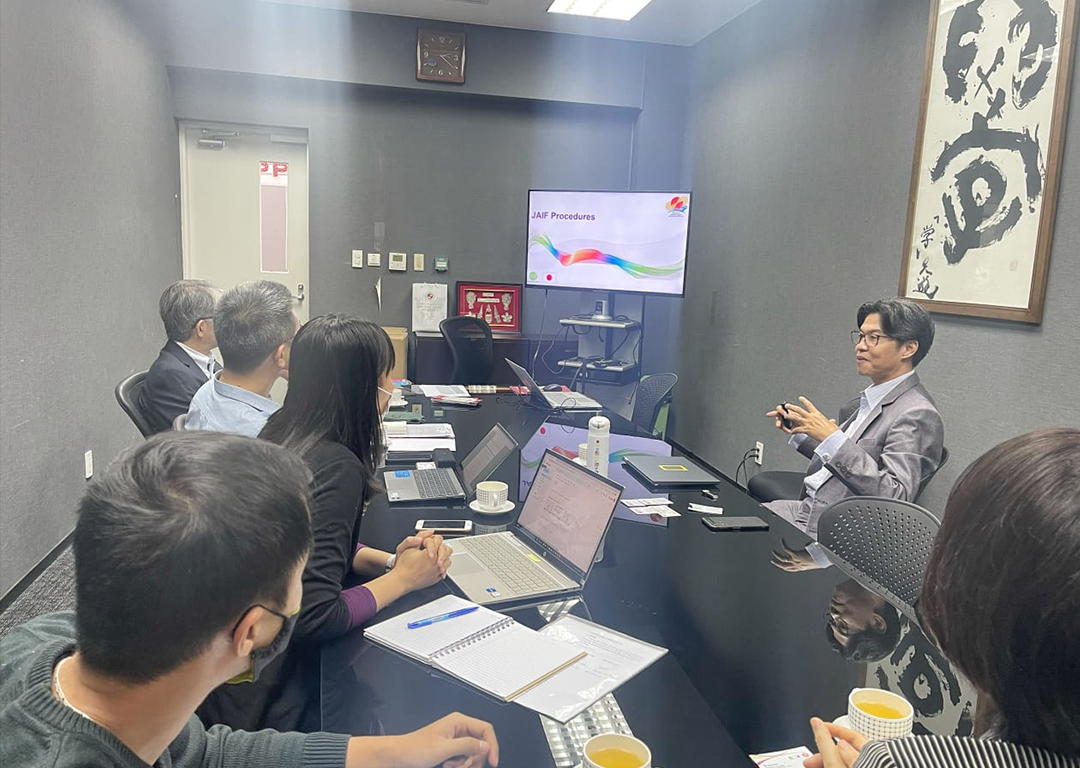 JMT and VJU members in the briefing session on JAIF procedures.
© Vietnam Japan University (VJU)