JMT Monitoring Visit to the Ministry of Information and Communications of Viet Nam
JAKARTA, 5 August 2021 – The JAIF Management Team (JMT) convened a virtual meeting with representatives from the Ministry of Information and Communications (MIC), Viet Nam. In this particular opportunity, MIC who acted as the proponent and implementing agency of the Workshop on Sharing Experiences toward Building Smart Cities in ASEAN Community Members project shared its experience in implementing the said ASEAN-initiated project as an effort to promote Smart Cities and e-government within the region.
JMT undertook a monitoring visit to collect relevant information which aims to analyse how project-level results in specific sectors/thematic areas contributed to ASEAN integration and community building as well as to Japan-ASEAN cooperation. It provided learning opportunities especially on best practices from Viet Nam in undertaking several Smart Cities applications for transportation, e-commerce and other systems to support e-government at the national level.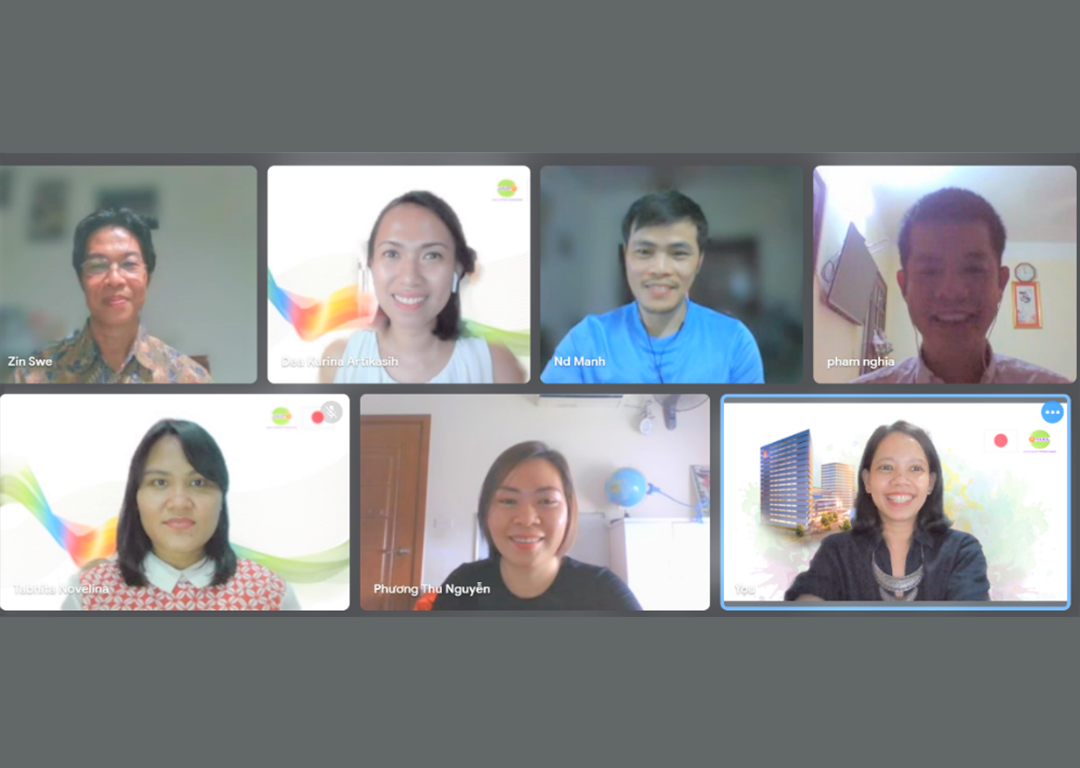 JAIF Management Team posed for a photo with representatives of Ministry of Information and Communication (MIC), Viet Nam.
© JAIF Management Team