ASEAN DRR-CCA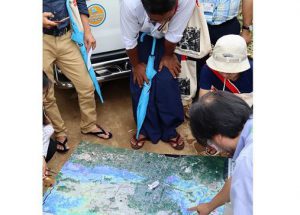 23 February 2021
-
The ASEAN Project on Disaster Risk Reduction by Integrating Climate Change Projection into Flood and Landslide Risk Assessment (ASEAN DRR-CCA) is an initiative under the ASEAN Committee on Disaster Management Working Group on Prevention and Mitigation, supported by the Government of Japan through Japan-ASEAN Integration Fund (JAIF).
The project aims to demonstrate the integration of climate projections into flood and landslide risk assessment; and equip ASEAN Member States with tools and techniques on risk assessment and mapping for better land-use planning. This will ensure they are better equipped with appropriate solutions to address future risks.
The project will complement ASEAN objectives to achieve its objectives set under the ASEAN Agreement on Disaster Management and Emergency Response (AADMER), the Sendai Framework for Disaster Risk Reduction (SFDRR), the Sustainable Development Goals (SDGs).
Other What's New