Chairman's Statement of the 22nd ASEAN-Japan Summit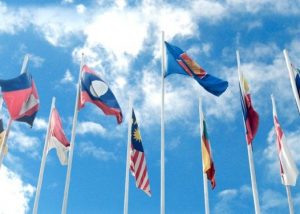 5 November 2019
-
The 22nd ASEAN-Japan Summit was held in Bangkok, Kingdom of Thailand, on 4th November 2019. The Meeting was chaired by H.E. General Prayut Chan-o-cha (Ret.), Prime Minister of the Kingdom of Thailand, and attended by all Heads of State/Government of ASEAN Member States and H.E. Mr. Shinzo Abe, Prime Minister of Japan. The Secretary-General of ASEAN was also in attendance.
ASEAN Leaders expressed appreciation for Japan's generous contributions over the years towards ASEAN's development, such as technical assistance on human resource development, including through the Japan-ASEAN Integration Fund (JAIF).
The Chairman's Statement recognized projects, among others, supported by the Government of Japan through the JAIF.