Commission for the Supervision of Business Competition Collaborates with the Embassy of Japan to Increase Partnership Compliance and Monitoring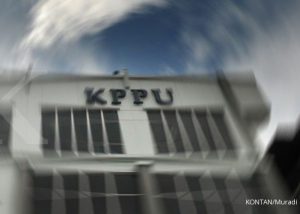 29 April 2021
-
Commission for the Supervision of Business Competition (KPPU) The Business Competition Supervisory Commission (KPPU) will cooperate with the Japan Embassy for the Republic of Indonesia (KBJRI) to improve business actors' compliance with the competition law enforcement process. In particular, KPPU also sees the KBJRI as a strategic partner in the supervision of micro, small and medium enterprises (MSMEs) partnerships and supervision in the digital sector.
"The relationship between Indonesia and Japan in the field of business competition has been going on for quite a long time and includes several aspects. For example, the Indonesia-Japan Economic Partnership Agreement (IJEPA), technical assistance through the Japan International Cooperation Agency (JICA), as well as assistance for business competition authorities in ASEAN through the Japan ASEAN Integration Fund (JAIF) on Competition Policy and Law (Phase I and Phase II)." said Kodrat Wibowo in his release, Friday 30 April 2021.
In addition, in line with the plan to establish a Regional Office in the province of the Special Region of Yogyakarta which will be proclaimed by KPPU as a center for monitoring the implementation of MSME partnerships, the Chairperson of KPPU also sees the need to start cooperating with various parties to support the effectiveness of the supervision. His Excellency Kanasugi Kenji welcomed the initiative, and will seriously consider various issues raised by KPPU. In particular, the Ambassador also hoped for intensive communication in order to increase the effectiveness of monitoring business competition involving both parties.