DELSA in the AHA Centre Annual Report 2019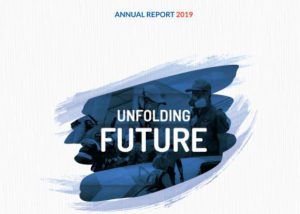 31 August 2020
-
The Government of Japan through the Japan-ASEAN Integration Fund (JAIF) provided its continuous support to the AHA Centre through an array of areas, including transforming the ASEAN-ERAT and on the implementation of the Disaster Emergency Logistic System for ASEAN (DELSA) Phase II. The primary outcome of the DELSA Phase II programme for 2019 was the preparation and launching of the two new DELSA satellite warehouses, based and managed in the Philippines and Thailand. Between these new locations and the primary DELSA stockpile in Subang, Malaysia, the AHA Centre is now fully equipped to support the needs of 50,000 households across ASEAN should disaster strike. Alongside this, a number of AHA Centre partners have also recognized the value of the DELSA system, and have begun to request storage of their own relief items within the ASEAN warehouses. Such a recognition of value only added to the AHA Centre's own increased realisation of the importance of such preparedness measures, and the opportunity to estimate and project needs and prepare for an array of situations across the variety of warehouse locations. The two new DELSA satellite warehouses were launched during July (in Camp Aguinaldo, the Philippines) and December (in Chainat, Thailand) through the ongoing support of the Japan-ASEAN Integration Fund (JAIF). The opening of the facilities forms a key outcome for the DELSA II project, marking the beginning of a new era for ASEAN disaster response efforts under One ASEAN, One Response.
In addition, Japan also supported the AHA Centre Executive (ACE) Programme Batch 6 during their studies and in-country visit to Japan. The AHA Centre's implementation of its Information Communication and Technology (ICT) Phase 4 project was another key JAIF-funded activity, as the Centre prepares itself for the future of information technology in the disaster management sector.
Articles are available for download on The AHA Centre Annual Report 2019, page 49, 58-59.