Go Negosyo Mentorship Program to be Implemented in ASEAN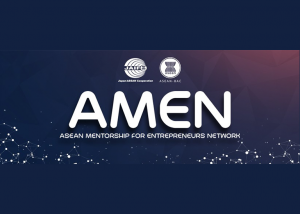 12 May 2022
-
Presidential Adviser for Entrepreneurship Joey Concepcion announced that the mentorship initiative originated in the Philippines by Go Negosyo, the non-profit he founded, will be implemented across the ASEAN starting this May. He shared this landmark news as the ASEAN Mentorship for Entrepreneurship Network (AMEN) moves to its second phase following a US$333,943 grant from the Japan-ASEAN Integration Fund (JAIF) last March.
"We are grateful to the JAIF for making this possible. With AMEN moving to its second phase, our small entrepreneurs can scale up to the regional level, and we increase and expand our network of mentors. It is a great leap forward for the mentorship advocacy started by Go Negosyo," he said.
The AMEN project was launched in 2017 and is supported by the Philippine Center for Entrepreneurship, which runs the Go Negosyo advocacy. It aims to institute a Public-Private Partnership (PPP) system that will help micro- and small enterprises (MSEs) access money, markets and mentorship which can help them scale up their operations and improve their profitability and sustainability.
The first phase used a 10-module mentorship program that was vetted in the public and private sectors in all 10 ASEAN member-countries. It aims to forge public-private partnerships dedicated to continually developing and mobilizing mentors dedicated to enabling ASEAN's MSE to succeed and grow.
The second phase will employ an improved ten-module mentorship program which will be translated to the languages of the ASEAN member-countries.
More articles about AMEN project or Go Negosyo Program can also be found on Manila Times, Philstar Global, Business World and Manilla Bulletin.
This project also dedicated a Facebook page to showcase and update the activities of project.
Other Whats New