Introducing E-Exhibition, One of the Functions of the ACHDA Project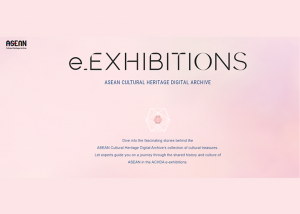 08 March 2022
-
Introducing e-exhibition, one of the functions of the ASEAN Cultural Heritage Digital Archive (ACHDA) project. E-exhibition is an online exhibition where curators who are familiar with the history and culture of ASEAN countries select and introduce themes from the contents published on ACHDA website.
In the first e-exhibition, 22 cultural heritage sites will be exhibited and introduced with the cooperation of ASEAN member countries under the theme of "Metals in the Crucible of ASEAN's Transformation".
What is ACHDA?
The ASEAN Cultural Heritage Digital Archive is a digital archive that allows you to centrally manage and browse the cultural heritage owned by each ASEAN country.
The ACHDA project is supported by the Government of Japan through the Japan-ASEAN Integration Fund (JAIF).