"Japan and ASEAN" Brochure: Disaster Management Cooperation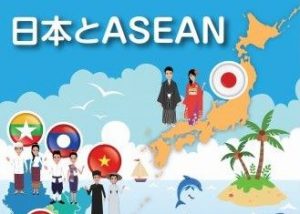 22 April 2020
-
For Japan and ASEAN, which have many natural disasters, disaster response is a common issue for both Japan and ASEAN.
Japan has been promoting cooperation to protect people's lives and properties from disasters for many years, including support for capacity building of the AHA Centre.
At the 2013 Japan-ASEAN Special Summit, Japan once again emphasized the need for disaster management cooperation, and have launched a disaster cooperation enhancement package with a focus on enhancing humanitarian assistance and disaster prevention.
In addition, Japan has been using the Japan-ASEAN Integration Fund (JAIF) since the establishment of the AHA Centre to monitor the disaster situation in the region using ICT system and a stockpiling system (DELSA) that provides emergency relief supplies to the disaster-stricken areas.
Since its establishment, the AHA Centre has responded to over 15 large-scale disasters, all of which used DELSA and ICT systems. We will continue to fully cooperate not only in the management aspect, but also in ensuring that the AHA Centre functions well as a regional disaster prevention hub.