Japanese Aid to Boost Filipino MSMEs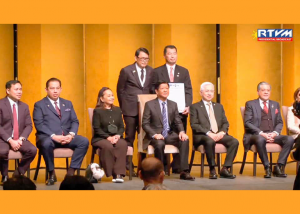 11 February 2023
-
The Japan-ASEAN Integration Fund (JAIF) is giving approximately USD 680,000 to the ASEAN Mentorship for Entrepreneurs Network (AMEN) to help small and medium enterprises in the Philippines. The grant was announced by Go Negosyo founder Jose Ma. "Joey" Concepcion III. Concepcion and Department of Trade and Industry (DTI) Secretary Alfredo Pascual thanked JAIF for supporting the development of Filipino micro, small, and medium enterprises (MSMEs).
"Through their support of AMEN, the Government of Japan has contributed greatly to creating prosperity for more in the ASEAN by uplifting the SMEs, which make up 96 percent of the total enterprises in the region," Concepcion said.
AMEN is a region-wide program that originated in the Philippines as Kapatid Mentorship for Micro Enterprises (KMME) of DTI and Go Negosyo.
Launched in 2017 as the legacy project of the ASEAN Business Advisory Council-Philippines during the Philippines chairmanship of the ASEAN, AMEN completed its pilot implementation in Indonesia, Malaysia and the Philippines, and its 10-part module has been translated into seven languages, namely Khmer, Indonesian, Lao, Bahasa Malay, Burmese, Thai and Viet.
Joey Concepcion also shared his opinion about the importance of AMEN into two articles published on Philstar Global titled "The Challenges that We Face, the Future that We Want" and "A Rising Tide Lifts All Boats".
Read more articles about AMEN on Philstar Global, Manila Buletin, Inquirer.Net, and The Manila Times.