The AHA Centre Annual Report 2020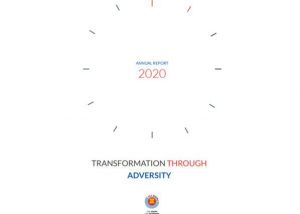 15 June 2021
-
The ASEAN Coordinating Centre for Humanitarian Assistance on Disaster Management (AHA Centre) issued its Annual Report 2020. It commended Government of Japan's support throughout the unprecedented year. Through the Japan-ASEAN Integration Fund (JAIF 2.0), the Government of Japan remains one of the AHA Centre's biggest and longest-standing partners, and is continuing support through the Strengthening ASEAN's Collective Response Capacity through the Enhancement of the Capacity Building of the Regional ASEAN-ERAT (2020 – 2022) – Phase II project, with a budget of USD 1.5 million, as well as ongoing support of, among others, DELSA, ICT and ACE Programme activities.
It also reported ASEAN Member States increased their engagement, including the formation of the Project Management Team based in Nay Pyi Taw, to support Myanmar's Department of Disaster Management more closely through a project funded by the Government of Japan through the Japan-ASEAN Integration Fund.
Article is available for download on The AHA Centre Annual Report 2020, page 72-77.