The First Regional (Inception) Workshop for ASEAN SDGs Frontrunner Cities Programme Phase 2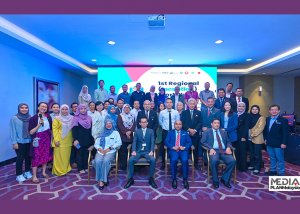 12 January 2023
-
PLANMalaysia has successfully organised the 1st Regional (Inception) Workshop for ASEAN SDGs Frontrunner Cities Programme Phase 2 in collaboration with the Institute for Global Environmental Strategies (IGES) to support the bottom-up innovations for addressing land-based plastic marine debris and urban resilience in ASEAN cities.
The workshop is a strategic platform to discuss ASEAN countries' policies related to inclusive, sustainable, resilient, and dynamic development.
The Day 1 of the workshop was held on 10 January at Seberang Perai. On Day 2, a technical visit to Kampung Permatang Nibong and Taman Bagan Lalang was arranged to see the implementation of the Project Case Study in Seberang Perai area – "Waste Segregation at Source: Solving Plastic Pollution in Penang", an initiative that was led by the community and facilitated by the Seberang Perai City Council.
ASEAN SDGs Frontrunner Cities Programme Phase 2 – Supporting Bottom-up Innovations for Addressing Land-based Plastic Marine Debris and Urban Resilience in ASEAN Cities is supported by the Government of Japan through the Japan-ASEAN Integration Fund (JAIF) which is currently underway.