JAIF Support for MSMEs
背景
Micro, small and medium enterprises (MSMEs) are important engines of growth in ASEAN economies.

Source: 2020 KPI Monitoring Report.
The ASEAN-Japan cooperation for MSME development is outlined in the
Renewed ASEAN-Japan 10-Year Strategic Economic Cooperation Roadmap (2016-2025).
Specifically in support of "Economic Integration of ASEAN," ASEAN and Japan collaborate to increase MSME's competitiveness in regional production networks through tailored programmes for ASEAN Member States based on the
ASEAN Strategic Action Plan for SME Development 2016-2025 (SAP SMED 2025)
.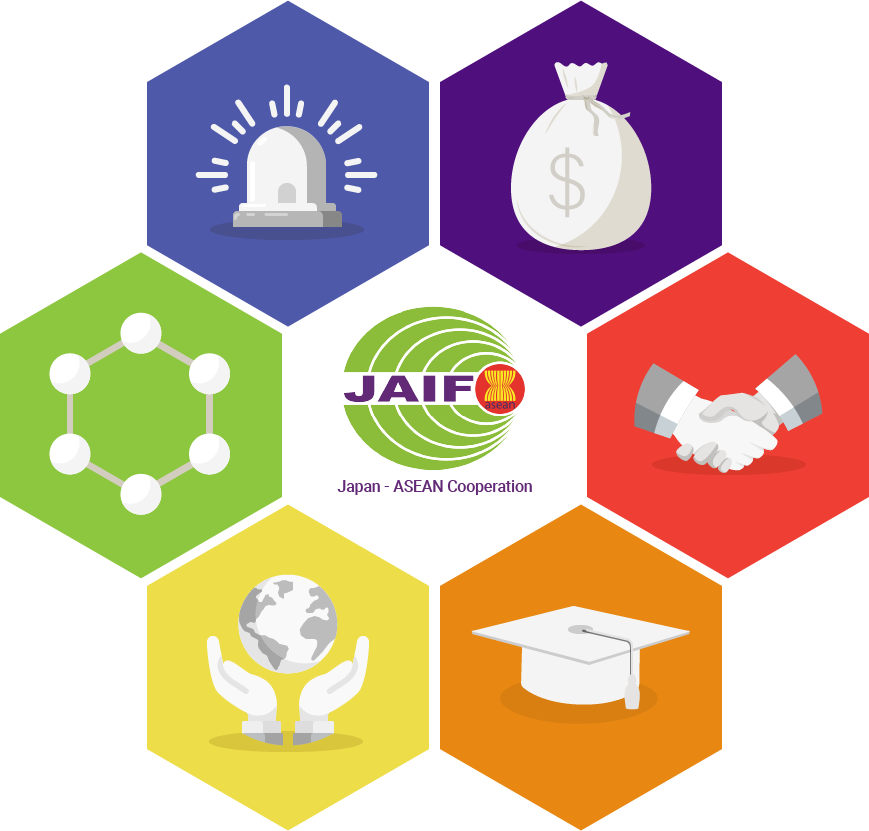 サポートの分野と
主な貢献
Japan, through the ASEAN Economic Minister-Minister of Economy, Trade and Industry (AEM-METI) Economic and Industrial Cooperation Committee (AMEICC), supported ASEAN in developing the SAP SMED 2025 based on an assessment of the previous SAP SMED (SAP SMED 2015).
The followings are JAIF's areas of support based on the strategic goals of the ASEAN SAPs SMED and key achievements of the JAIF projects conducted to-date. In addition, comprehensive support to monitor the Key Policy Indicators (KPIs) under the strategic goals was provided by JAIF between 2016 to 2020.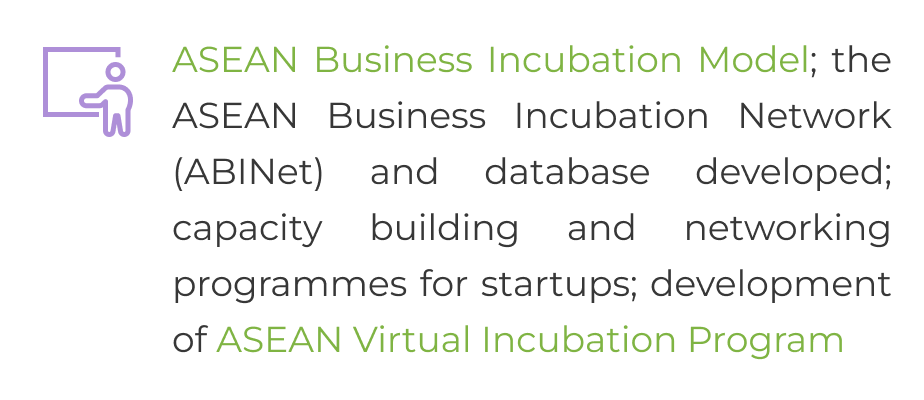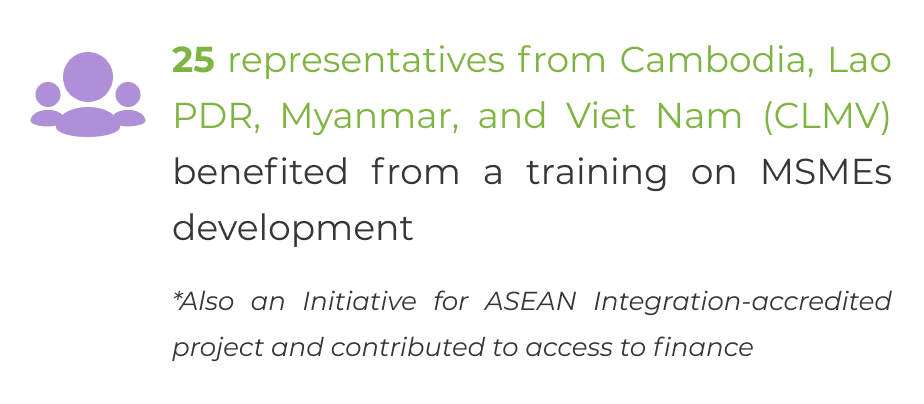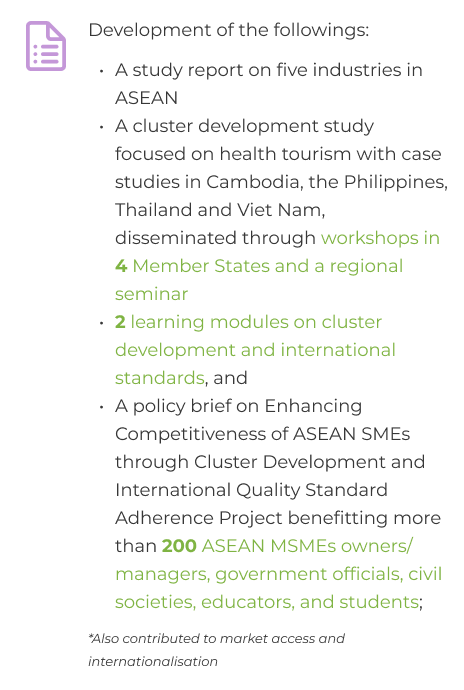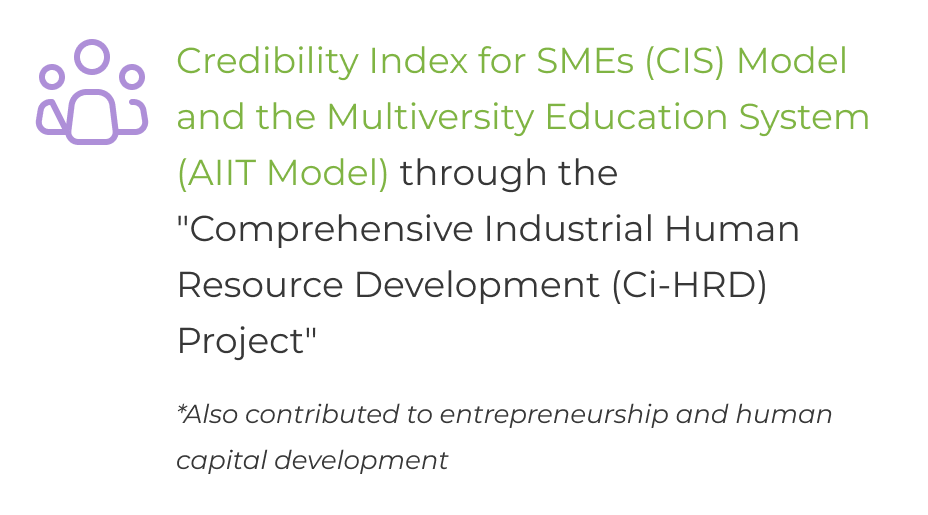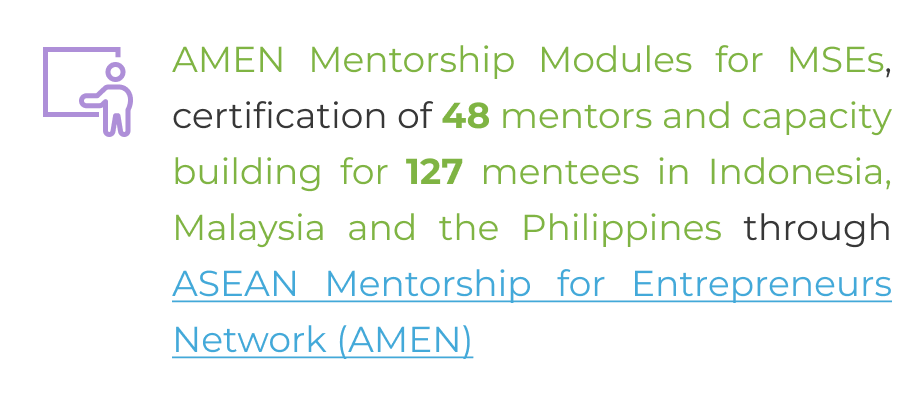 ASEAN Mentorship for Entrepreneurs Network (AMEN) Phase 2 is being implemented aiming to establish AMEN Mentorship Institute and capacitate 100 new mentors and at least 300 MSEs from all ASEAN Member States as mentees. In addition, an MSME project is currently on-going under the Initiative for ASEAN Integration (IAI) Work Plan III, namely, Training on Writing Business Plan for Entrepreneurs, and Small and Medium Enterprises (SMEs) in Cambodia, Lao PDR, and Viet Nam (CLV). The project aims to support the CLV to leverage and boost their economic potentials through enhancing SMEs' knowledge and skills on business plan writing.
現在 30 June 2022