ASEAN-Japan Cooperation in the Age of Pandemics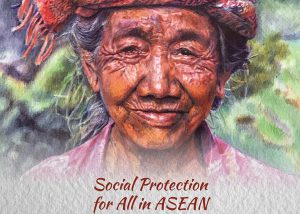 30 July 2020
-
The ASEAN region has faced many health challenges over the past few years due to emerging diseases. While the ASEAN Health Sector has regional mechanisms in place to respond to all hazards and emerging health threats, the region needs a single regional entity to fully coordinate measures on preparedness, prevention, detection and response to health threats, including pandemics. Enhancing these capacities has been ongoing within the ASEAN Health Sector together with support from external partners and ASEAN Secretariat.
A feasibility study, supported by the Government of Japan through the Japan-ASEAN Integration Fund (JAIF), is currently underway to assess the suitability of establishing an institution to promote public health and safety through control and prevention of disease, injury, and disability at the regional level. The study will assess the financial, organisational and technical feasibility of setting up an institution, tentatively named as the ASEAN Centre for Public Health Emergencies and Emerging Diseases. In addition, the study will identify regional gaps and specific needs for fully implementing the World Health Organization's International Health Regulations 2005. Findings and recommendations of the study will be released in late October 2020 and shared at the 37th ASEAN Summit.
In addition to the above study, ASEAN-Japan cooperation in the area of COVID-19 has included technical support and sharing of information through various Plus Three platforms. Prime Minister of Japan Shinzo Abe highlighted that expansion of regional cooperation, with there being free, timely and transparent sharing of information, is crucial in managing the virus. Solid regional cooperation such as establishing the ASEAN Centre on Public Health Emergencies and Emerging Diseases, is needed. Prime Minister Abe also reaffirmed Japan's commitment towards expanding clinical research to develop medicines needed in dealing with COVID-19.
Article is available for download on The ASEAN Magazine – Issue 3, July 2020, page 31.