"Japan and ASEAN" Brochure: Japan ASEAN Integration Fund (JAIF)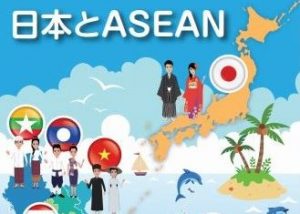 22 April 2020
-
At the Japan-ASEAN Summit in December 2005, Prime Minister Koizumi (at that time) announced a contribution of approximately $70 million to support ASEAN's efforts to promote integration towards the establishment of the ASEAN Community. In March 2006, Japan-ASEAN Integration Fund (JAIF) has been installed.
Furthermore, at the Japan-ASEAN Special Summit in December 2013, Prime Minister Abe announced a contribution of JAIF2.0 of 100 million dollars. In addition, the Government of Japan is making additional contributions to promote youth exchange, economic partnership between Japan and ASEAN, and measures against large-scale disasters.
JAIF has contributed greatly to the promotion of Japan-ASEAN cooperation in a wide range of fields to date.
その他の新着情報