JAIF Briefing to Lao Attachment Officers
JAKARTA, 7 February 2023 – Six Attachment Officers (AOs) from the Mission of Lao PDR to ASEAN visited the JAIF Management Team (JMT) on Tuesday, 7 February 2023. They were briefed about JAIF and the work of JMT. Director Minamiguchi of JMT welcomed the Officials from the Lao Mission and wished them a successful programme while they work and learn in Jakarta.
Deputy Permanent Representative of Lao PDR to ASEAN, Mr. Sengpraarthid Snookphone, expressed his appreciation to JMT for welcoming the AOs for the third time. Since last year, 18 AOs from the Lao Mission have visited JMT Office and attended the briefing on JAIF and JMT.
JMT Programme Coordinator Miyuki Ishikawa and Senior Programme Officer Billy Sumuan provided a presentation on JAIF and JMT to the delegates, followed by a Q&A session.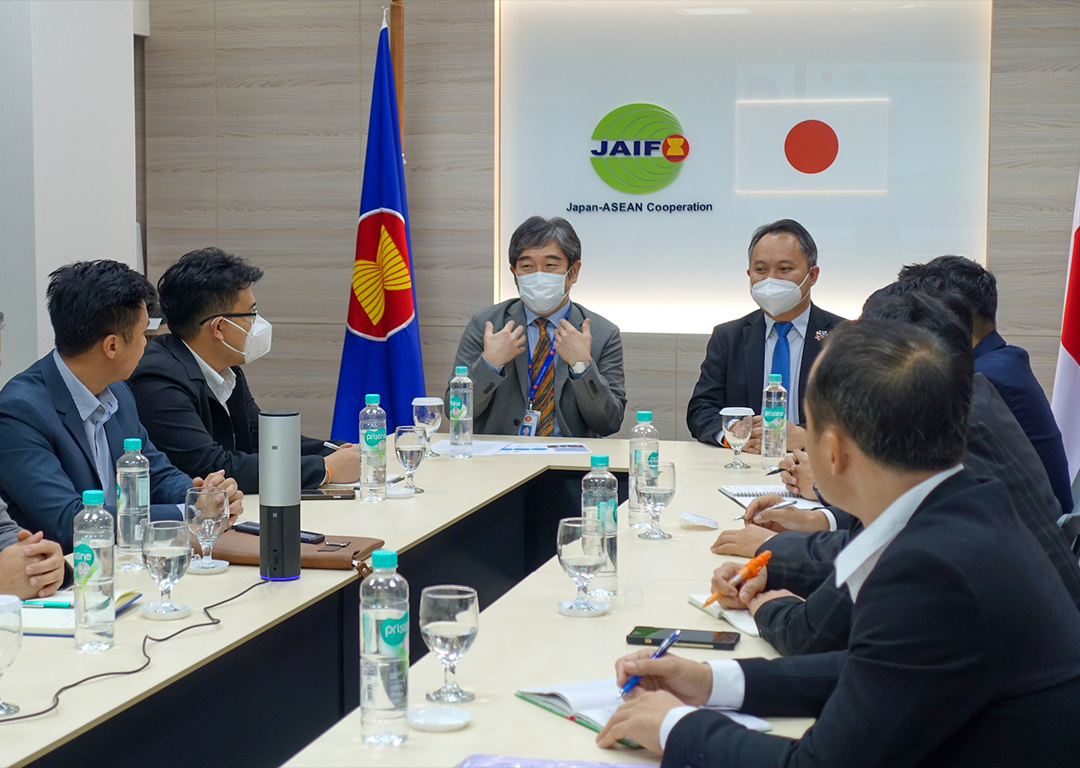 JMT Director welcomed the Attachment Officers of Lao PDR.
© JAIF Management Team
Other JMT News