JMT participates at the 11th AJCT Dialogue
BANDAR SERI BEGAWAN, 22 January 2019 – The 11th ASEAN-Japan Counter-Terrorism (AJCT) Dialogue aimed to exchange experiences, views, and ideas as well as best practices on counter-terrorism among the ASEAN Member States and Japan. As a project supported through the Japan-ASEAN Integration Fund (JAIF), the JAIF Management Team (JMT) was requested to attend the Dialogue on 21-22 January 2019 at Bandar Seri Begawan, Brunei Darussalam.
JMT made a presentation on important elements for implementation of JAIF supported projects, with special focus on JAIF procedures. The presentation focused on three areas: fund management, visibility, and reporting.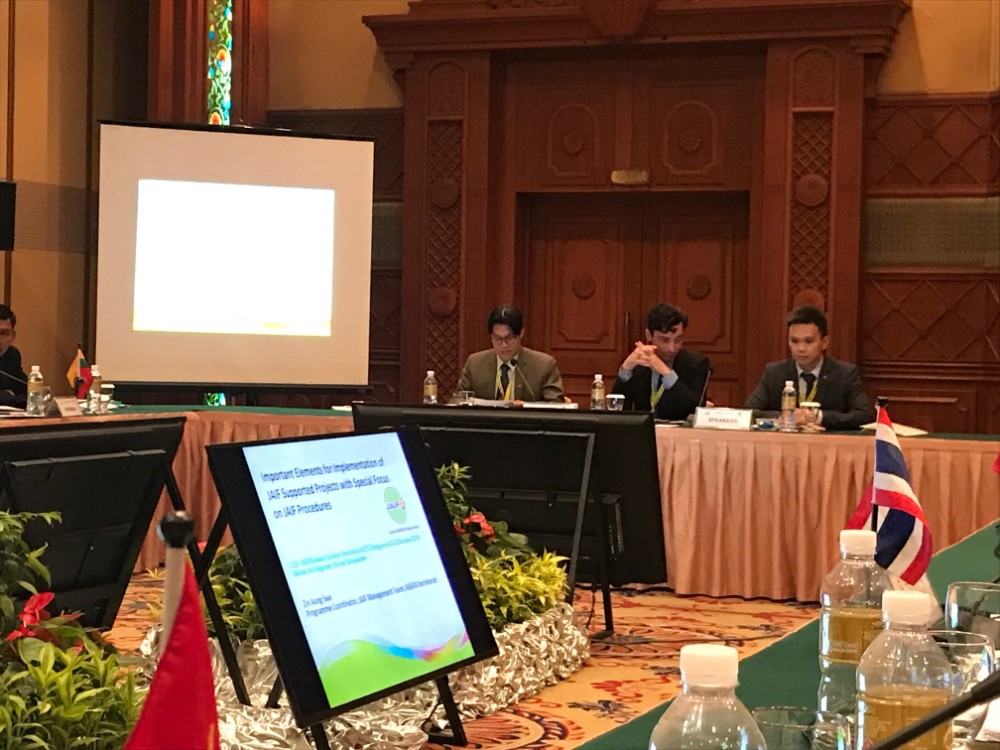 JMT Programme Coordinator Zin Aung Swe (first from right) presented on JAIF Procedures during the 11th AJCT Dialogue.
© ASEAN Secretariat (ASEC)