JMT Participates in the 5th AJCCBC Project Steering Committee Meeting
BANGKOK, 14 May 2020 – The 5th Project Steering Committee (PSC) meeting of the JAIF supported project on ASEAN-Japan Cybersecurity Capacity Building Centre (Step 2) was held on 14 May 2020. The meeting was attended by representatives from the Ministry of Digital Economy and Society of Thailand, Ministry of Internal Affairs and Communications of Japan, Embassy of Japan in Thailand, Mission of Japan to ASEAN and JMT.
The meeting provided implementation updates during work-from-home arrangement since March 2020, the establishment of online self-learning course and wider cooperation with third countries. JMT provided technical support in request of project no-cost extension and budget realignment of the project. The meeting was organised remotely through video conference due to current Covid-19 Pandemic.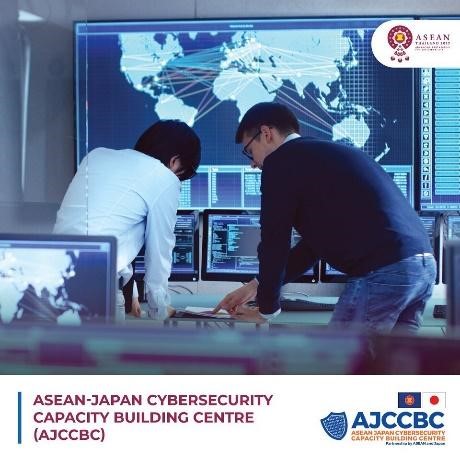 ASEAN-Japan Cybersecurity Capacity Building Centre (AJCCBC)