JMT Participates in the 6th AJCCBC Project Steering Committee Meeting
BANGKOK, 18 June 2020 – The 6th Project Steering Committee (PSC) meeting of the ASEAN-Japan Cybersecurity Capacity Building Centre (Step 2) was held on 18 June 2020. The meeting was attended by representatives from the Ministry of Digital Economy and Society of Thailand, Ministry of Internal Affairs and Communications of Japan, Embassy of Japan in Thailand, Mission of Japan to ASEAN, ASEAN Secretariat and JMT.
The meeting was reported the readiness of online self-learning course on cybersecurity for ASEAN Member States (AMS) as well as the possible cooperation with third countries for further training or workshops. JMT provided technical support for the second tranche fund disbursement. The meeting was organised remotely through video conference due to Covid-19 Pandemic.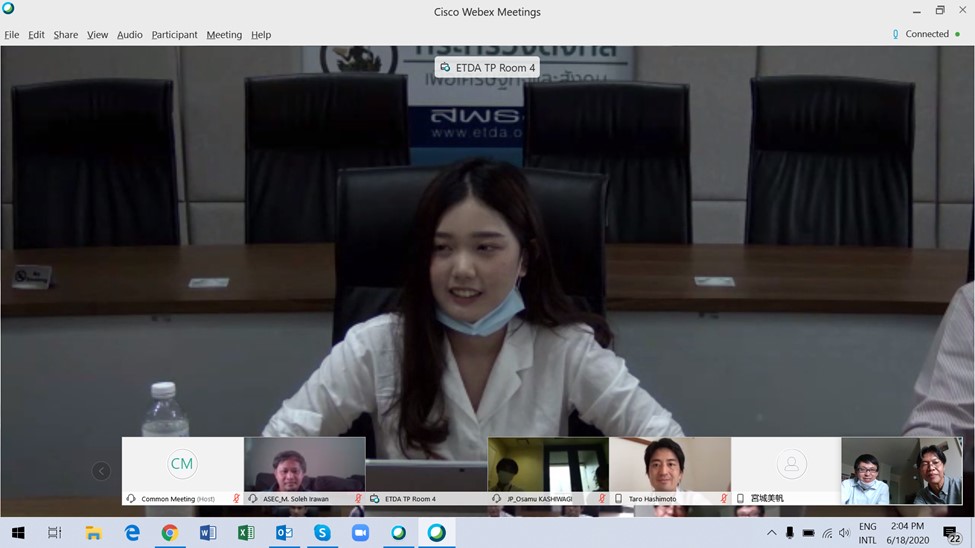 Representative from Mission of Japan and JMT Programme Coordinator, Zin Aung Swe (bottom-right box) participated in the 6th AJCCBC PSC virtual meeting on Webex
© JAIF Management Team
Other JMT News