JMT Participates in the 6th Project Steering Committee Meeting for the "Establishment of a Disaster Emergency Logistic System for ASEAN (DELSA) Phase II"
JAKARTA, 16 February 2021 – The 6th Project Steering Committee (PSC) meeting for the Establishment of a Disaster Emergency Logistics Systems for ASEAN (DELSA) Phase II was held on Tuesday, 16 February 2021 by video conference. The meeting was co-chaired by Malaysia and Singapore as Co-Chairs of the ASEAN Committee on Disaster Management (ACDM) Working Group on Preparedness, Response and Recovery (WG-PRR). The meeting was also attended by representatives from the Philippines and Thailand as the host countries of the DELSA satellite warehouses, Mission of Japan to ASEAN, ASEAN Secretariat, the AHA Centre and JAIF Management Team (JMT). The AHA Centre as the implementing agency for DELSA Phase II also provided secretariat support to the meeting.
The meeting was updated on DELSA Phase II project implementation and provided an overview of the events within the Humanitarian and Emergency Logistics Expo (HELiX). The event is proposed to be conducted virtually on 20-25 May 2021. The AHA Centre also updated sustainability of DELSA as discussed with JMT.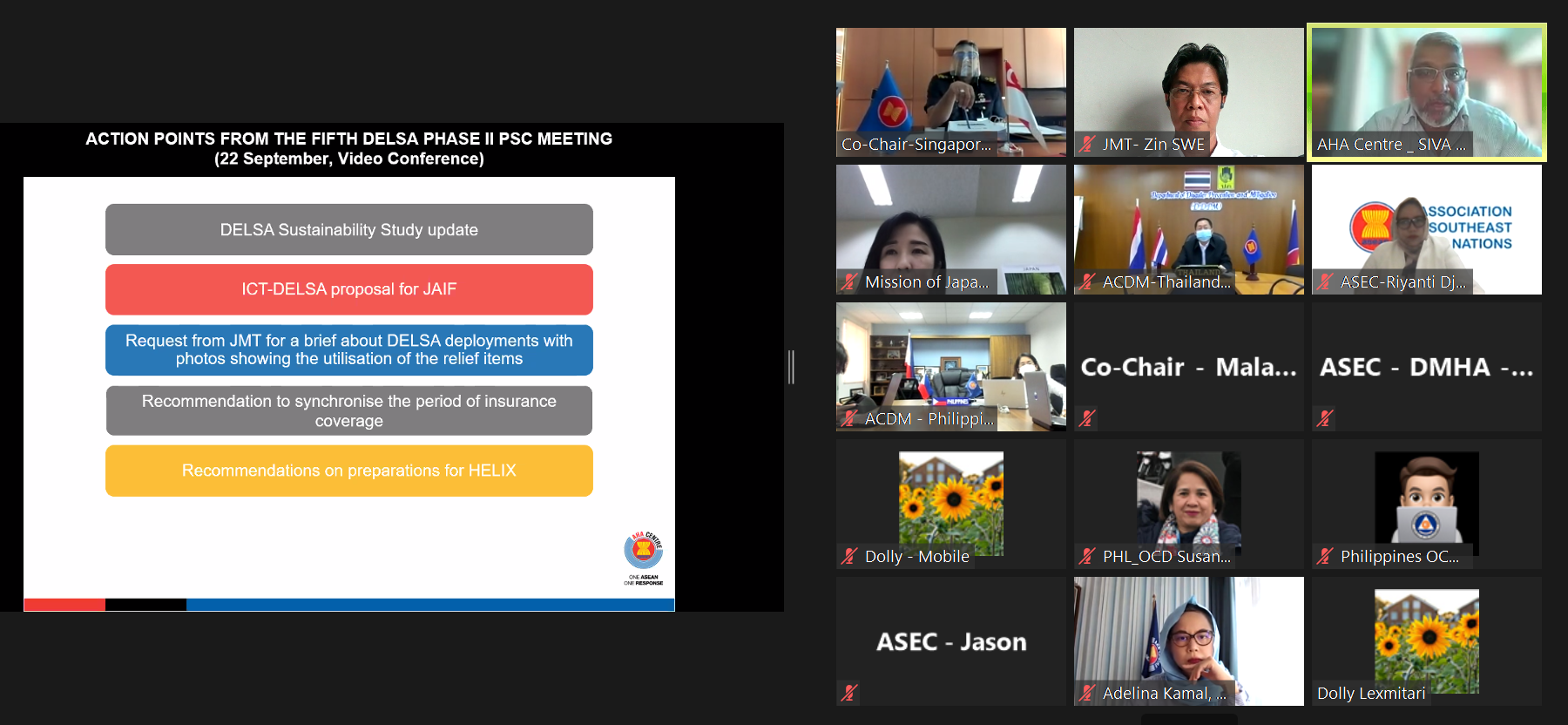 JMT Programme Coordinator Zin Aung Swe (middle of top row) participated in PSC virtual meeting
© JAIF Management Team
Other JMT News