JMT participates in the open session of the 34th ACDM Meeting
MANDALAY, 25 April 2019 – The open session of the 34th ASEAN Committee on Disaster Management (ACDM) Meeting was organized on 25 April 2019 in Mandalay, Myanmar. China, Japan, and Republic of Korea have been supporting projects under the ASEAN Agreement on Disaster Management and Emergency Response (AADMER) Work Programme. The ASEAN Secretariat (ASEC) has taken the initiative, according to Article 21 of the Conference of Parties to the AADMER, to establish the ACDM Plus Three cooperation and ASEAN Ministerial Meeting on Disaster Management (AMMDM) Plus Three cooperation.
In view of the above, based on the request from Japan, the JAIF Management Team (JMT) participated in the meeting, along with officials from the Mission of Japan to ASEAN, provided information on JAIF programmes/projects supporting the AADMER Work Programme, and exchanged views on ways forward regarding the implementation of the AADMER Work Programme.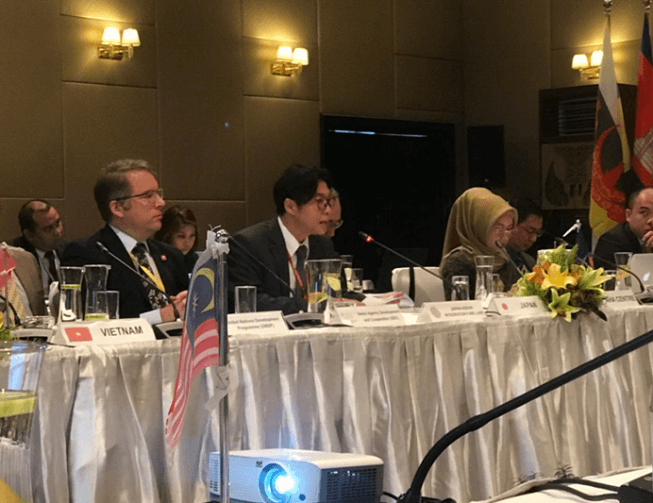 JMT Programme Coordinator Zin Aung Swe presented on JAIF supported programmes/projects in the open session of the 34th ACDM Meeting.
© JAIF Management Team