JMT Participation in the IAI Project Proposal Writing Course
JAKARTA, 21 September 2021 – JAIF Management Team (JMT) was invited by the ASEAN Secretariat to share the monitoring experience of the Japan-ASEAN Integration Fund (JAIF) with Project Proposal Writing that was conducted online. During the sessions, in addition to explaining the JAIF's approach to monitoring, JMT shared the project proposal development requirements specific to JAIF. The sessions served as an example that may be applicable to the ASEAN Cooperation Programmes and Projects funded by ASEAN Dialogue Partners.
The training was participated by approximately 20 government officials from Cambodia. It was one of a series of Project Proposal Writing Course held by the Ministry of Foreign Affairs Singapore with the support of the Republic Polytechnic of Singapore and the ASEAN Secretariat. The Course targeted Cambodia, Lao PDR, Myanmar and Viet Nam (CLMV).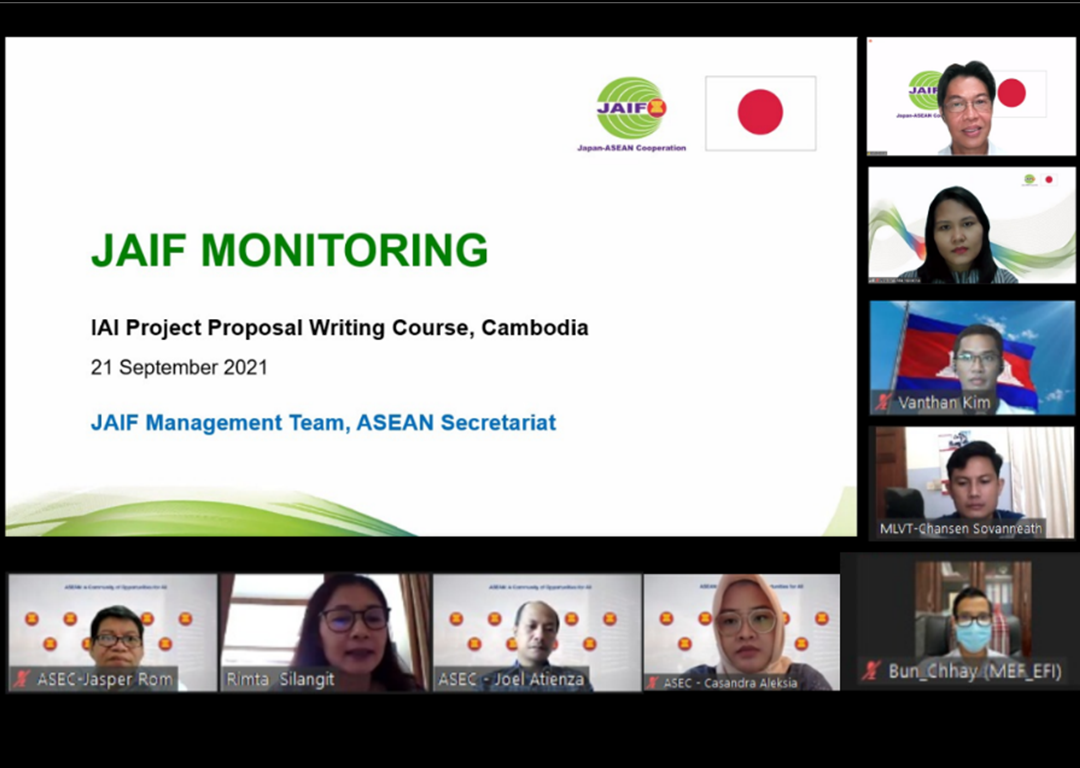 JAIF Management Team, Zin Aung Swe (top) and Tabhita Novelina (second from top) participated in the IAI Project Proposal Writing Course.
© JAIF Management Team