JMT provides JAIF socialization session to a new SEAFDEC project
BANGKOK, 3 February 2020 – The Southeast Asian Fisheries Development Center (SEAFDEC) hosted the Project Planning Meeting for the new JAIF-supported project, "Development of Stock Assessment Methods and Strengthening of Resources Management Measures for Tropical Anguillid Eel in Southeast Asia" on 3 February 2020 in Bangkok, Thailand. The project is a follow-up to a follow-up project to "Enhancing Sustainable Utilization and Management Scheme of Tropical Anguillid Eel Resources in Southeast Asia", which was successfully implemented SEAFDEC from JAIF from 2017 to 2019 with the support from JAIF.
The meeting was attended by 28 participants, including the representatives from AMS, consultants and the technical staff of the SEAFDEC Secretariat.
Japan-ASEAN Integration Fund (JAIF) Management Team (JMT) was invited to share the information on the JAIF procedures and requirements useful for the project stakeholders.
The Chair expressed its appreciation for Japan's cooperation in the fisheries sector through JAIF and for JMT's close support to the SEAFDEC.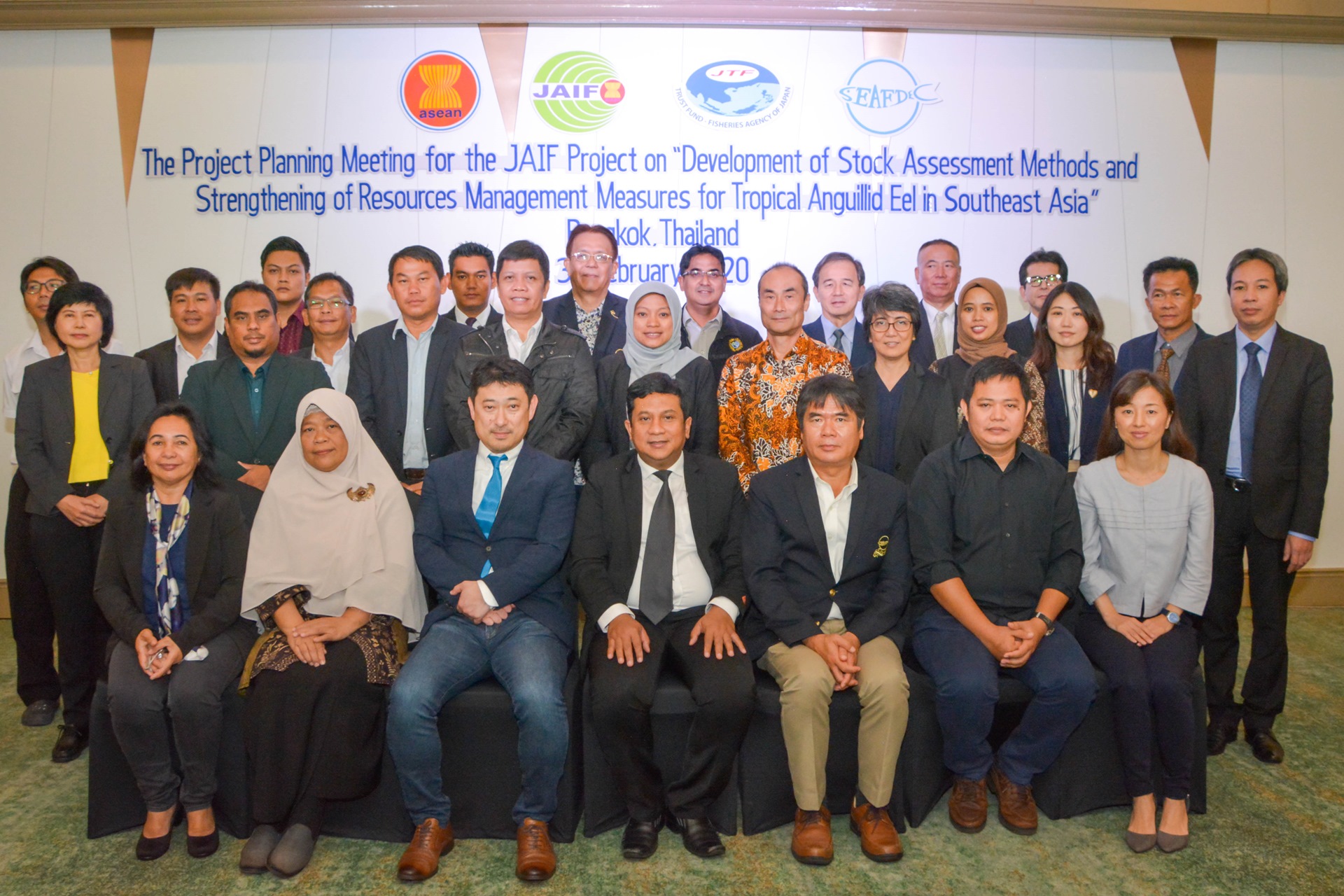 JMT Programme Coordinator Miyuki Ishikawa (sitting first from right) with participants to the SEAFDEC Project Planning Meeting
© Southeast Asian Fisheries Development Center (SEAFDEC)