JMT Talks with Project Beneficiary Who Won the Cyber SEA Game 2020
JAKARTA, 28 September 2021 – The JAIF Management Team (JMT) interviewed Mr. Chuen Yang Beh as part of its outreach activities to collect stories from project beneficiaries. The junior college student teamed up with a university student and an intern to represent Singapore in the Cyber SEA Game 2020. His team won the first place after competing against other ASEAN Member States (AMS). Mr. Beh shared with JMT that his greatest takeaways from the competition were the experience working with other IT experts and creative thinking to solve the challenges.
Cyber SEA Game is one of the project activities conducted by ASEAN-Japan Cybersecurity Capacity Building Centre (AJCCBC) to increase the capacity of cybersecurity experts and build close cross-border relation among AMS. Based on the information gathered from the interview, JMT will develop a feature story to communicate JAIF's contributions more widely.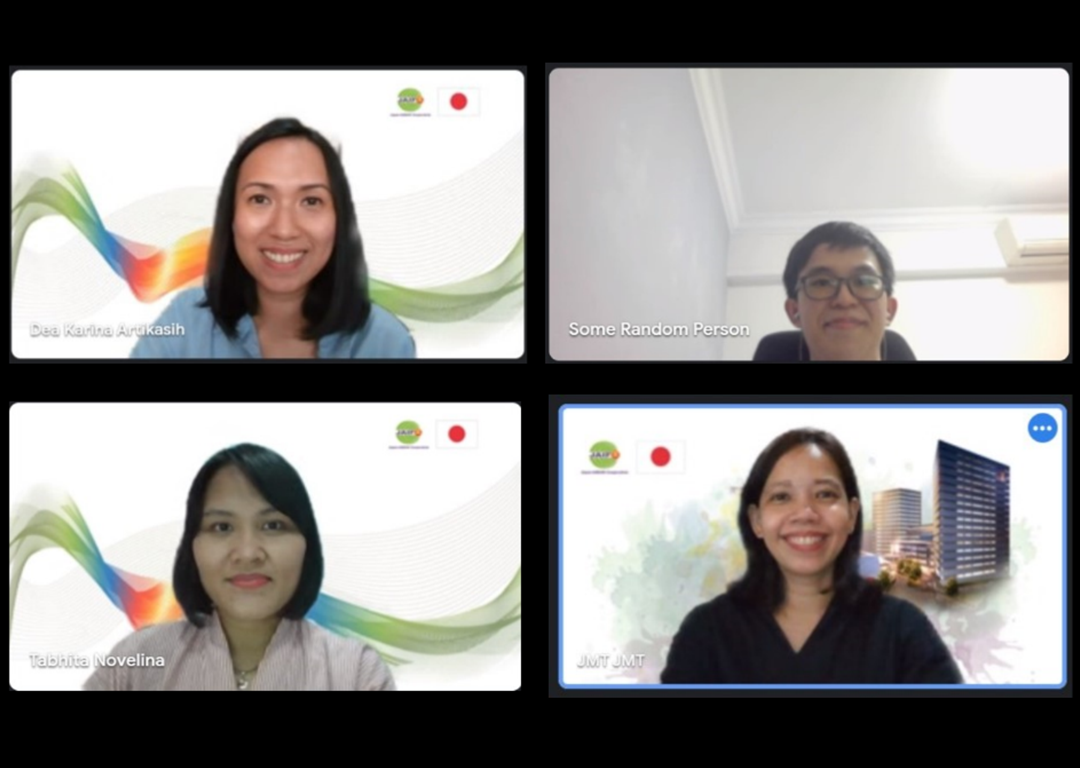 JMT outreach team posed for a photo with the beneficiary from Singapore.
© JAIF Management Team