MOFA Japan officials visit JMT
JAKARTA, 17 October 2019 – The JAIF Management Team (JMT) had the pleasure of welcoming officials from the Ministry of Foreign Affairs (MOFA) of Japan. Director Mondo Yamamoto and his team visited the JMT on 17 October 2019 at the ASEAN Secretariat.
Mr. Yamamoto received a briefing from the JMT Director about the current status of the JAIF and the roles of the JMT. The officials appreciated the information as well as the work of JMT. Mr. Yamamoto expressed his interest to visit the JMT again for continued discussion.
The Regional Policy Division oversees Japan's support to ASEAN through the Japan-ASEAN Integration Fund (JAIF).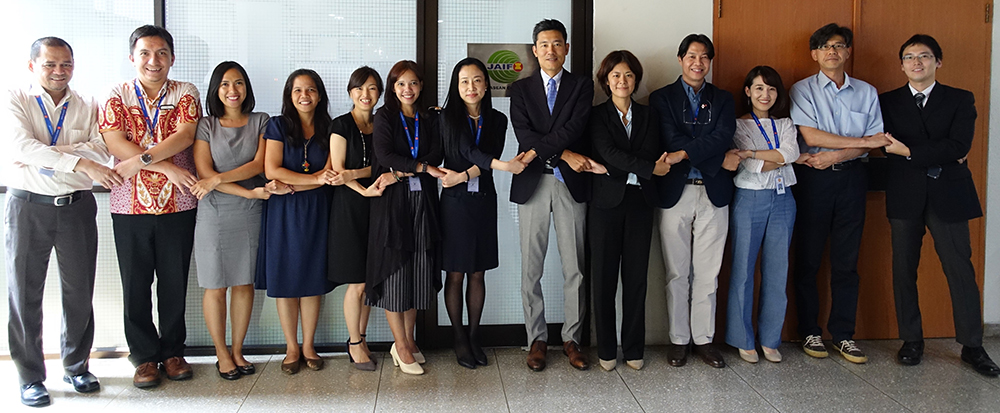 Mr. Mondo Yamamoto (eighth from left) and his team, together with members of the JMT
© JAIF Management Team
Other JMT News