Opening Ceremony of IAI Attachment Programme at the ASEAN Secretariat (2019-2020)
JAKARTA, 4 October 2019 – The Opening Ceremony of the IAI Attachment Programme at the ASEAN Secretariat (2019-2020) was held on Friday, 4 October 2019 at the ASEAN Secretariat (ASEC).
Supported by the Japan-ASEAN Integration Fund (JAIF) for more than a decade, the one-year programme aims to assist Cambodia, Lao PDR, Myanmar, and Viet Nam in meeting ASEAN regional commitments and furthering equal benefits from the region's integration through the attachment of 12 young diplomats and government officials to the relevant divisions at the ASEC.
In her welcome remarks, Ms. Hikariko Ono, Minister, Deputy Chief of the Mission of Japan to ASEAN, stated that the Attachment Programme is one of the most successful projects among many projects Japan has supported through the JAIF and expressed her expectation for the success of this year's programme.
Attendees included H.E. Aladdin D. Rillo, Deputy Secretary-General of ASEAN for ASEAN Economic Community, Permanent Representatives to ASEAN, Director for Sectoral Development Directorate Tran Dong Phuong, and JMT.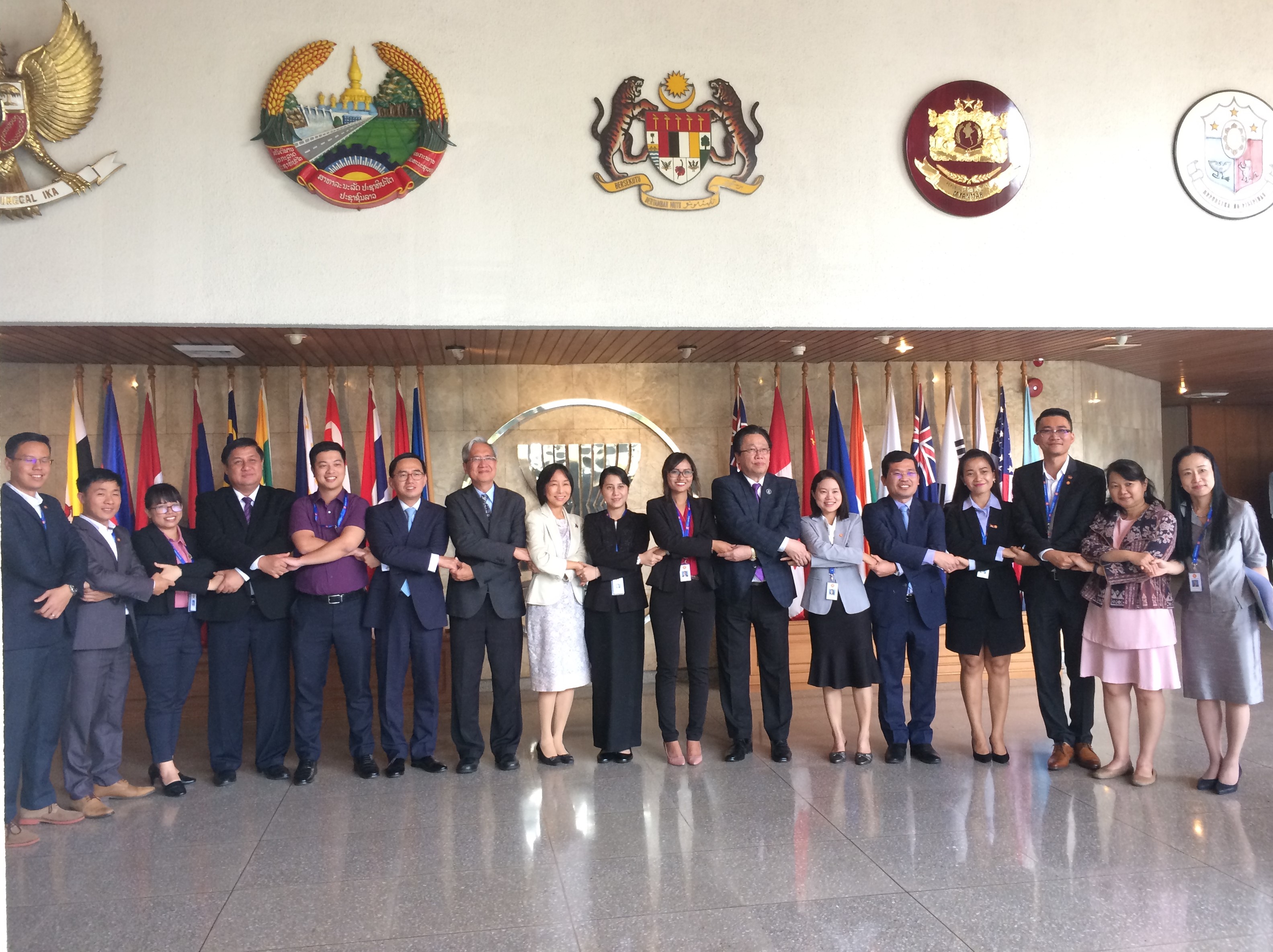 JMT Director Setsuko Miyakawa (first from right) joined the attendees of the opening ceremony for a group photo.
© JAIF Management Team