The 1st Project Steering Committee (PSC) Meeting for the AHA Centre DELSA – Phase III
JAKARTA, 21 February 2022 – The 1st Project Steering Committee (PSC) Meeting for The Disaster Emergency Logistics System for ASEAN (DELSA) Phase III Project was held virtually on 21 February 2022. The meeting was co-chaired by Malaysia, Myanmar, and Singapore as the Co-Chairs of the ASEAN Committee on Disaster Management (ACDM) Working Group on Preparedness and Response. The meeting was attended by representatives from the Mission of Japan to ASEAN, the Cabinet office of Government of Japan, the ASEAN Coordinating Centre for Humanitarian Assistance on disaster management (AHA Centre), the ASEAN Secretariat, and the Japan-ASEAN Integration Fund (JAIF) Management Team, in addition to the Philippines and Thailand, which are the host countries of DELSA satellite warehouses.
The AHA Centre as the implementing agency for the DELSA Phase III provided secretariat support to the meeting that updated the participants on the deployment of DELSA stockpiles, warehouses, completion of the DELSA Phase II Project, and the implementation of the DELSA Phase III Project.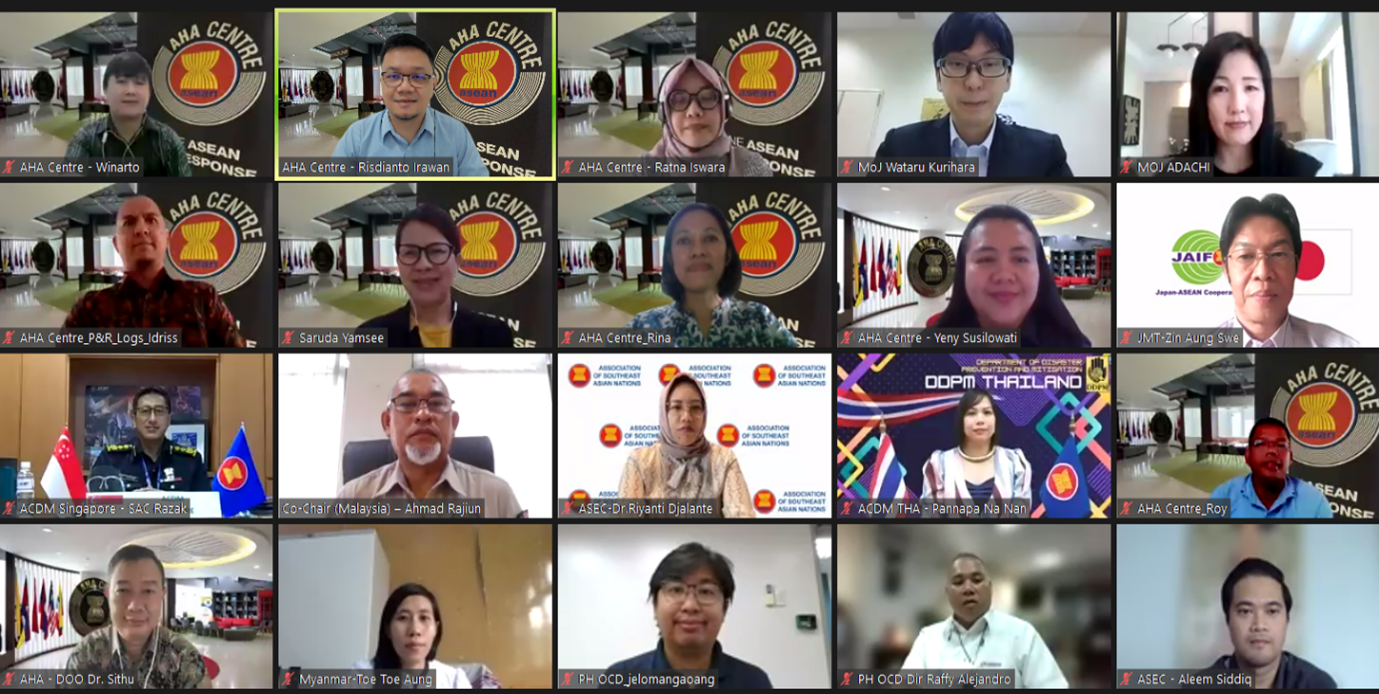 JMT Programme Coordinator, Zin Aung Swe (far right of second row) with the participants of the 1st PSC Meeting of DELSA Phase III Project
© The ASEAN Coordinating Centre for Humanitarian Assistance on disaster management (AHA Centre)
Other JMT News