JMT Participates in the 9th AJCCBC Project Steering Committee Meeting in 2020
BANGKOK, 17 September 2020 – The 9th Project Steering Committee (PSC) meeting for the ASEAN-Japan Cybersecurity Capacity Building Centre (Step 2) was held on 17 September 2020 through virtual meeting. The meeting was attended by the total of 13 representatives from Ministry of Digital Economy and Society of Thailand, Ministry of Internal Affairs and Communications of Japan, Embassy of Japan in Thailand, Mission of Japan to ASEAN, ASEAN Secretariat and JMT.
The platform was updated about the progress of project activities, online self-learning course and budget utilisation. The meeting discussed the possibility of another no-cost extension and budget realignment request. The JMT provided the meeting with technical inputs in preparation of budget realignment. The meeting was also reported the mitigation plan in consideration of current Covid-19 Pandemic situation.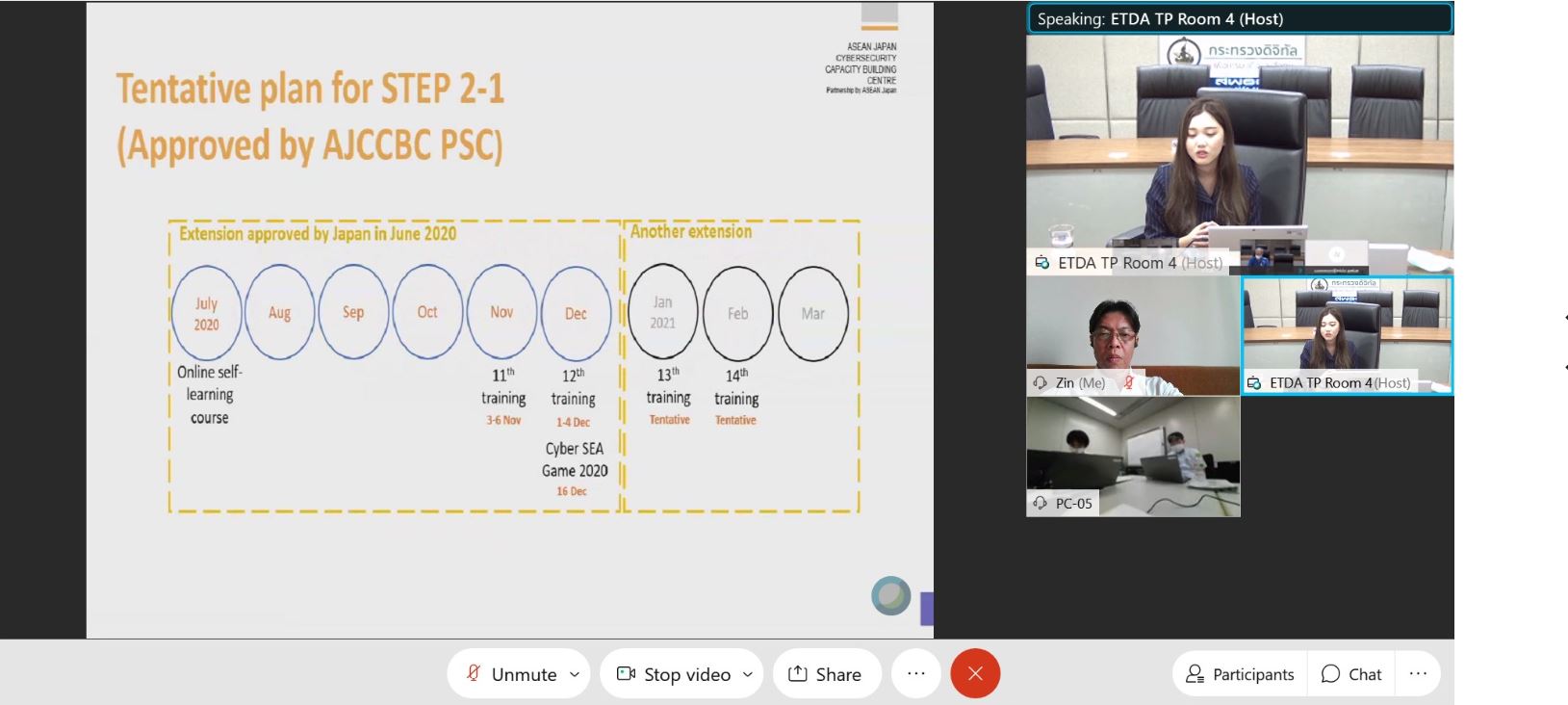 JMT Programme Coordinator, Zin Aung Swe (middle-left box) participated in the 9th AJCCBC PSC virtual meeting in 2020
© JAIF Management Team