ASEAN – Japan Risk Management Plan (RMP) Symposium and Seminar to be held on 23-25 May 2022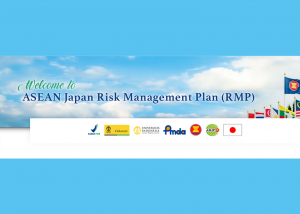 30 April 2022
-
Effective and safe drugs are essential to maintaining and improving public health, and it is the responsibility of the world's regulators to ensure swift access. Therefore, global harmonisation of technical regulatory requirements for drug product approvals and cooperation among regulatory authorities is essential to realise more efficient product reviews and streamlined exchange of critical safety information.
The ASEAN Economic Community (AEC) Blueprint 2025 emphasises regulatory harmonisation. The Revised Implementation Plan of the Vision Statement on ASEAN-Japan Friendship and Cooperation states that ASEAN and Japan will cooperate in drug and medical device product regulation through platforms like the Asia Training Center for Pharmaceutical and Medical Device Regulatory Affairs (PMDA-ATC) managed by Japan's local regulator. The ASEAN Pharmaceutical Product Working Group (PPWG) is advancing harmonisation among member states by developing regional guidelines and acknowledging ICH guidelines1 by the Member States.
Corresponding training programming is crucial to help ensure the smooth application of harmonised guidelines. Accordingly, PPWG has listed the types of training most needed based on input from the Member States. The primary goal of this training is to leverage the resources and know-how of ASEAN and Japan to meet these urgent needs. ASEAN-Japan Pharmaceuticals Training in Risk Management Plan(RMP)is a collaboration program conducted by the Indonesian FDA, Pharmaceuticals and Medical Devices Agency (PMDA, Japan), and Universitas Indonesia (UI) with the support of the Japan-ASEAN Integration Fund (JAIF).
The Indonesian FDA, Pharmaceuticals and Medical Devices Agency (PMDA, Japan) and Universitas Indonesia (UI) collaborate to present the ASEAN-Japan Risk Management Plan (RMP) Symposium 2022 on 23 May 2022 and Seminar 2022 on 24-25 May 2022.