ASEAN to intensify efforts in sustainable consumption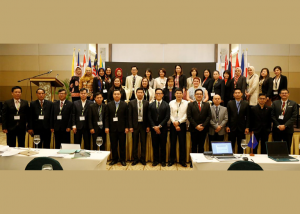 30 August 2019
-
The Regional Forum on the Promotion of Sustainable Consumption in ASEAN was held in Manila, the Philippines on 29-30 August to strengthen awareness on the importance of sustainable consumption.
At the forum, relevant governmental bodies, businesses, as well as regional and international experts discussed the impact of changing consumer behavior and consumption patterns in driving sustainable consumption, economic and regulatory tools, as well as possible policy reforms needed as ASEAN intensifies its work on sustainable consumption.
The forum was hosted by the Department of Trade and Industry of the Philippines and co-organised by the ASEAN Committee on Consumer Protection and the ASEAN Secretariat. It was supported by the Government of Japan through the Japan-ASEAN Integration Fund (JAIF) under the project "Promotion of Sustainable Consumption in ASEAN".
Other What's New