Building Bridges through the JENESYS Project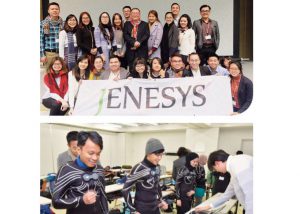 31 March 2021
-
The JENESYS project was launched in 2007 following a commitment made by then Japanese Prime Minister Shinzo Abe at the 10th ASEAN-Japan Summit and the 2nd East Asia Summit to fund and support a youth exchange project in the East Asia region. It aims to promote mutual trust and understanding among the peoples of Japan and the Asia-Pacific region including ASEAN, and to build a basis for future friendship and cooperation.
The project is intended for youth in ASEAN and Timor-Leste who are keen to experience Japanese culture first-hand and engage in meaningful interactions with local companies, organisations, and communities. A separate component aims to send Japanese students to the different ASEAN Member States to expose them as well to Southeast Asian people and cultures. To date, over 37,000 youth from ASEAN Member States and Japan have participated and benefited from the JENESYS project. Miyazawa Takeshi, First Secretary of the Mission of Japan to ASEAN, attests "Finding and fostering young leaders, tackling the challenges facing the world, and building a global network of young leaders are important goals for youth exchange projects such as the JENESYS project. To achieve these goals, we will continue to support the young generation."
The series of Japan's Friendship Ties Programmes JENESYS is supported by the Government of Japan through Japan-ASEAN Integration Fund (JAIF). JENESYS2020 is currently underway and implemented by JICE.
Article is available for download on The ASEAN Magazine – Double Issue, February-March 2021, page 16-21.