Can ASEAN Respond to a Slow-onset Disaster?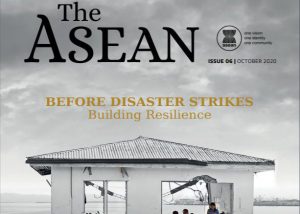 06 November 2020
-
"One ASEAN, One Response" is far from just a tagline. It is a well thought out concept born out of a necessity to connect the real disaster experience from ground zero to the highest level of the diplomatic arena in ASEAN. It was borne from ASEAN's experience in its response to the 2013 Super Typhoon Haiyan, one of the most powerful tropical cyclones known to mankind that killed more than 6,000 people in the Philippines. The state-of-the-art ASEAN Emergency Operations Centre at the AHA Centre serves as the regional nerve centre during a collective disaster response. The joint operation capability is mostly supported by ASEAN's homegrown response team, the ASEAN Emergency Response and Assessment Team (ERAT), and the Disaster Emergency Logistics System for ASEAN (DELSA), which is backed by a network of three warehouses in the region. A slow-onset disaster is an anticipated event, so there is an opportunity to develop and build anticipatory responses to it. Anticipatory actions can be planned and launched even before disasters happen. The One ASEAN, One Response can be further enhanced towards building a better and safer ASEAN Community. Collective anticipatory and early action can reduce, even prevent losses in lives and property from disasters of all kinds.
The Establishment of a Disaster Emergency Logistic System for ASEAN (DELSA) – Phase II: Satellite Warehouse and ASEAN-ERAT Transformation Project – Phase I are supported by the Government of Japan through Japan-ASEAN Integration Fund (JAIF)
Article is available for download on The ASEAN Magazine – Issue 6, October 2020, page 14-16.