Chairman's Statement of the ASEAN Post Ministerial Conference (PMC) 10+1 Session with Japan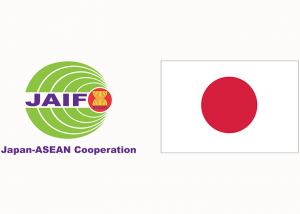 09 September 2020
-
The ASEAN Post Ministerial Conference (PMC) 10+1 Session with Japan was held on 9 September 2020. The Meeting was co-chaired by H.E. Mr. Pham Binh Minh, Deputy Prime Minister and Minister of Foreign Affairs of Viet Nam, and H.E. Mr. Motegi Toshimitsu, Minister for Foreign Affairs of Japan.
ASEAN and Japan reviewed their relations over the past year and reiterated their commitment to further strengthening their partnership and cooperation through effective implementation of the Revised Implementation Plan of the Vision Statement on ASEAN-Japan Friendship and Cooperation: Shared Vision, Shared Identity, Shared Future, which will contribute to continued efforts toward the realisation of the ASEAN Community Vision 2025.
The Meeting underscored the importance of ASEAN-Japan cooperation in mitigating the impact of the Coronavirus Diseases 2019 (Covid-19) Pandemic. ASEAN appreciated Japan's support for the establishment of the ASEAN Centre for Public Health Emergencies and Emerging Diseases, for which a feasibility study funded by the Japan-ASEAN Integration Fund (JAIF) is being conducted. The Ministers look forward to the formal announcement on the establishment of this Center at the 23rd ASEAN-Japan Summit in November 2020 as one of important deliverables of ASEAN-Japan cooperation.
The Chairman's Statement recognized projects supported by the Government of Japan through Japan-ASEAN Integration Fund (JAIF) as follows:
Technical Assistance for Development of the SOMTC-Japan Work Plan for Cooperation to Combat Terrorism and Transnational Crime (2018-2022)
ASEAN-Japan Cybersecurity Capacity Building Centre (Step 2)
IAI Attachment Programme at the ASEAN Secretariat for Junior Diplomats of Cambodia, Lao PDR, Myanmar and Viet Nam (16th Batch) and 5th Batch: Attachment of Officers from Cambodia, Lao PDR, Myanmar, and Viet Nam for AEC and ASCC Involvement at the ASEAN Secretariat (2019-2020)
Promotion of ASEAN Smart City Network (ASCN) by Commencing a High-Level Meeting
Promotion of the Cooperation between ASEAN Smart Cities Network (ASCN) and Japan by the 2nd High-Level Meeting in Japan
Continued support for the work of the ASEAN Coordinating Centre for Humanitarian Assistance on Disaster Management (AHA Centre)
Japan's Friendship Ties Programs JENESYS 2020 "Inbound, Outbound and Follow Up Project"
Other What's New