Filipino SMEs Win in the 2022 ASEAN Business Awards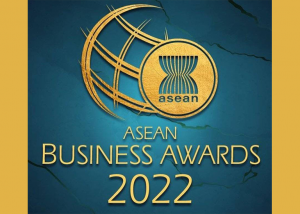 09 November 2022
-
ASEAN Business Advisory Council (BAC) Chair for the Philippines and Go Negosyo founder, Joey Concepcion, shared news that three homegrown companies bagged top awards at the ASEAN Business Awards. Home Healthlink Innovations and FELTA Multimedia Inc. won the top prizes in the SME Priority Sector – Healthcare and the SME Excellence in Innovation categories, respectively, while Esquire Financing bagged a special award for its role in MSME financing.
"There are 71 million MSMEs in the ASEAN region, accounting for almost all of the total establishments. In the Philippines, these small entrepreneurs also account for a large majority of the total enterprises. Considering their important role in job generation and in our collective economic recovery, we must continue to support them," he said.
Concepcion shared that the ASEAN Mentorship for Entrepreneurs Network (AMEN) the Legacy Project of his Chairmanship of the ASEAN BAC, continues to be actively expanded and sustained across ASEAN. AMEN is a public-private partnership platform that aims to support regional MSMEs through mentorship and training based on modules used by the Go Negosyo program Kapatid Mentor Microenterprises (KMME), which it conducts alongside the Department of Trade and Industry. Phase 1 of AMEN has been piloted in Indonesia, Malaysia, and the Philippines. Phase 2 is set to be implement in the whole region with the support of the Japan-ASEAN Integration Fund (JAIF) which funded AMEN for a second time.
The ASEAN Business Awards motivates key sectors to promote the ASEAN in the world's economy and encourage regional cohesiveness and global competitiveness.
More article here: https://mb.com.ph/2022/11/06/filipino-smes-bag-top-honors-at-asean-business-awards/