Message from the Deputy Secretary General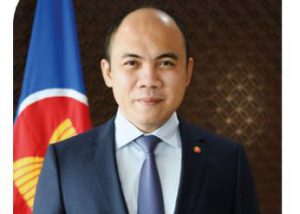 31 March 2021
-
In the Message from the Deputy Secretary-General, H.E. Khung Phoak, DSG of ASEAN Socio-Cultural Community stated that he is pleased to present this double issue of The ASEAN magazine, focusing on youth and innovation. This issue is a collaboration between The ASEAN magazine and the ASCC Department's Education, Youth, and Sports Division.
Building character and leadership skills in our youth are equally important. In the Japan-East Asia Network of Exchange for Students and Youths or JENESYS project, ASEAN works with the Government of Japan to give ASEAN youth valuable cultural exchange experiences to build mutual trust and foster cooperation between the two regions.
The series of Japan's Friendship Ties Programmes JENESYS is supported by the Government of Japan through Japan-ASEAN Integration Fund (JAIF).
Article is available for download on The ASEAN Magazine – Double Issue, February-March 2021, page 4.
Other What's New