Online Scamming Fraud: INTERPOL Protects Cyber Space and Brings Criminals to Justice through Operation Killer Bee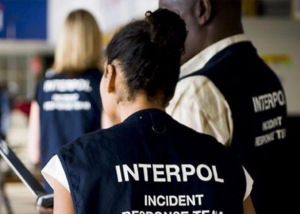 30 May 2022
-
An INTERPOL-led operation targeting malware cyber fraud across Southeast Asia has led to the Nigeria arrest of three suspected global scammers in possession of fake documents, including fraudulent invoices and forged official letters. The Economic and Financial Crimes Commission (EFCC) arrested the suspects in a sting operation conducted simultaneously in the Lagos suburb of Ajegunle and in Benin City, 300 km to the East of the commercial capital. The Nigerian sting operation comes as part of a global operation codenamed "Killer Bee" involving INTERPOL's General Secretariat headquarters and National Central Bureaus (NCBs) and law enforcement agencies in 11 countries across Southeast Asia.
"Cybercrime is spreading at a fast pace, with new trends constantly emerging. Through operations like Killer Bee, INTERPOL supports EFCC in keeping pace with new technologies and understanding the possibilities they create for criminals and how they can be used as tools for fighting cybercrime," said EFCC's Director of Operations, Abdulkarim Chukkol.
"The enforcement actions led by Nigeria and coordinated with INTERPOL send a clear message that cybercrime will have serious repercussions for those involved in business email compromise fraud, particularly in Nigeria," added Mr. Chukkol.
Operation Killer Bee is led by the ASEAN Cybercrime Operations Desk, which is funded by the Government of Japan through the Japan-ASEAN Integration Fund (JAIF) and supported by the Singapore Government.
Other Whats New