Thai Health Tourism at a Crossroads: Three Emerging Trends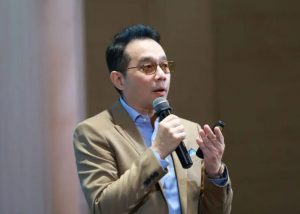 01 July 2019
-
Thailand is well known as a tourist destination because of its sandy beaches and beautiful nature, but its reputation as a health tourism destination is growing as well. Thailand boasts modern and internationally accredited hospitals, cosmopolitan reputation, and a favorable geographic location. The medical tourism industry is a rapidly-growing and high-potential industry for the ASEAN region. Mr. Krod identified three emerging trends that could expand the potential of Thailand to become a global leader in health tourism namely: shift from medical tourism to wellness tourism, focus on holistic healthcare, and integrating technology into the health tourism industry.
Mr. Krod was one of the panelists at the regional conference, "ASEAN SMEs: A Health Tourism Roadmap from Regional to Global Market," implemented by Kenan Foundation Asia. The conference brought together leaders from the health tourism industry from several ASEAN states to present on their country's health tourism development as well as international experts who presented on best practices in health tourism.
The conference was part of the Enhancing Competitiveness of ASEAN SMEs through Cluster Development and International Quality Standard Adherence project supported by the Government of Japan through Japan-ASEAN Integration Fund (JAIF) and collaboration with the ASEAN Secretariat, and Thailand's Office of Small and Medium Enterprise Promotion (OSMEP).