The Show Must Go On(line): A Virtual Cultural Tour of Southeast Asia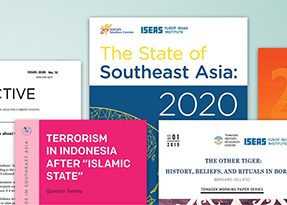 30 June 2020
-
All around the world, daily life has been transformed by the Covid-19 Pandemic. Since the emergence of the coronavirus in December last year, most governments have imposed travel restrictions and some form of stay-at-home order, bringing once bustling cities to a standstill. Streets, shopping centres, restaurants, parks and offices usually heaving with people have been plunged into silence, painting uncanny scenes of desolation and stillness. Life has shifted online, with technology seamlessly replacing face-to-face interactions for the most part and helping to break up the monotony and loneliness of self-isolation: food delivery and shopping applications, online courses, streaming services and video conferencing calls have become du jour for those adjusting to the "new normal". With most places of entertainment also forced to shutter, digital alternatives to cultural amenities have gained momentum over the last few months as people are no longer able to simply pop into a museum, cinema, theatre or concert hall to while away time.
The launch of the ASEAN Cultural Heritage Digital Archive (ACHDA) on 27 February 2020 marks one such push towards promoting open access to regional arts and heritage. This ACDHA project is implemented with the support of the Japan-ASEAN Integration Fund (JAIF), which was established in 2006 with contributions from the Japanese government. Currently in its first phase, the ACHDA website offers a detailed look into more than 160 artefacts from six Indonesian, Malaysian and Thai cultural institutions comprising museums, libraries and galleries. Relics such as the Yupa inscriptions from Indonesia, traditional musical instruments from Malaysia, and manuscript cabinets and chests from Thailand are on display in the form of three dimensional (3D) models, allowing users to zoom in on every area of interest and fully appreciate the intricacies of their handiwork.
Article is available for download on ASEAN Focus – Issue 2/2020, page 31-33.