Update from the ASEAN Cultural Heritage Digital Archive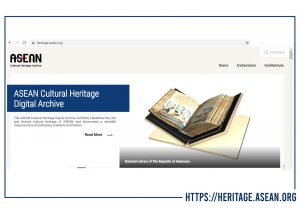 06 May 2020
-
Public places including museums are temporarily closed in an effort to flatten the curve. But worry not, with just one click you can now see up-close ASEAN heritage items in 3D.
The ASEAN Cultural Heritage Digital Archive (ACHDA) project would not have been possible without the support of the Government of Japan through Japan-ASEAN Integration Fund (JAIF).
Visit https://heritage.asean.org/ and appreciate fascinating artefacts from Indonesia, Malaysia, and Thailand while you stay at home.