JMT Discusses with Project Stakeholders on SMEs Sector in the Philippines
JAKARTA, 29 June 2020 – The JAIF Management Team (JMT) convened a meeting with five (5) representatives from ASEAN Business Advisory Council (ASEAN-BAC) and Philippine Centre for Entrepreneurship (PCE) of project titled ASEAN Mentorship for Entrepreneurship Network (AMEN). PCE is Philippines' subsidiary body for ASEAN-BAC. Due to travel restriction, the monitoring interview was conducted remotely over video conference on 29 June 2020. During the meeting, the ASEAN-BAC that was the proponent-cum-IA of project as well as PCE explained the relevance, effectiveness, efficiency, sustainability and likely impact of JAIF-supported project in assisting of Small and Medium Enterprises (SMEs).
The meeting informed about the success of project which was implemented in 2019 including development of 10 entrepreneurship modules, 48 certified mentors and pilot run in four (4) ASEAN Member States (AMS). Moreover, it also enabled closer ties between JMT and ASEAN-BAC as well as PCE.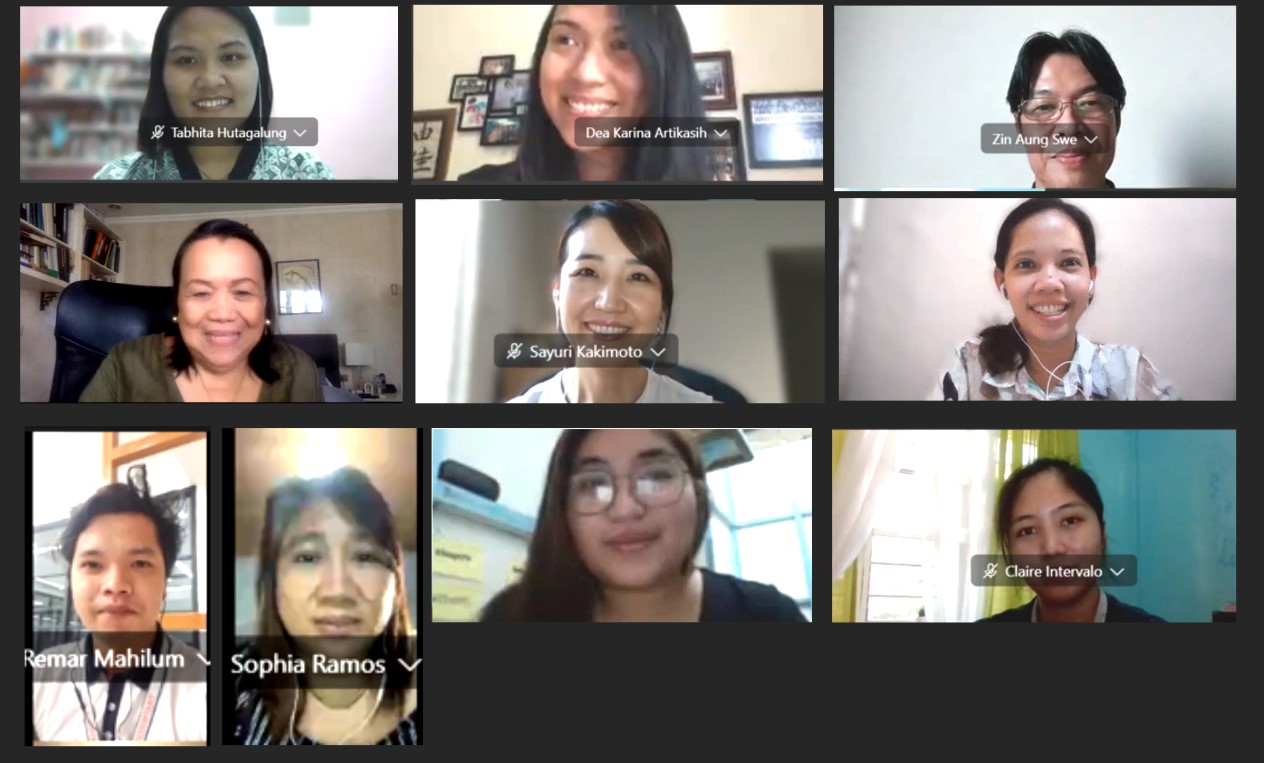 JMT outreach and monitoring team (clockwise from top left) Tabhita Novelina, Dea Karina Artikasih, Zin Aung Swe, Danty Sri Wahyuni and Sayuri Kakimoto posed for a photo with AMEN Project Team following virtual meeting on Skype
© JAIF Management Team