JMT Participates in the 3rd ICT Project Steering Committee Meeting
JAKARTA, 13 March 2020 – The 3rd Project Steering Committee (PSC) Meeting for the "Establishment of an Integrated Information and Communication (ICT) System to Strengthen the Operation of the ASEAN Coordinating Centre for Humanitarian Assistance on Disaster Management (the AHA Centre)- Phase IV" was held on 13 March 2020 at the AHA Centre's office in Jakarta, Indonesia. The Meeting was chaired by Singapore Civil Defence Force (SCDF) as the Lead Shepherd Country and attended by delegates from Mission of Japan to ASEAN, JAIF Management Team (JMT), the Disaster Management and Humanitarian Assistance Division (DMHA) of the ASEAN Secretariat and the AHA Centre.
The meeting provided updates on the Project Implementation of ICT Phase IV and discussed budget realignment along with no-cost extension request until 28 February 2021. JMT provided technical assistance during the PSC meeting.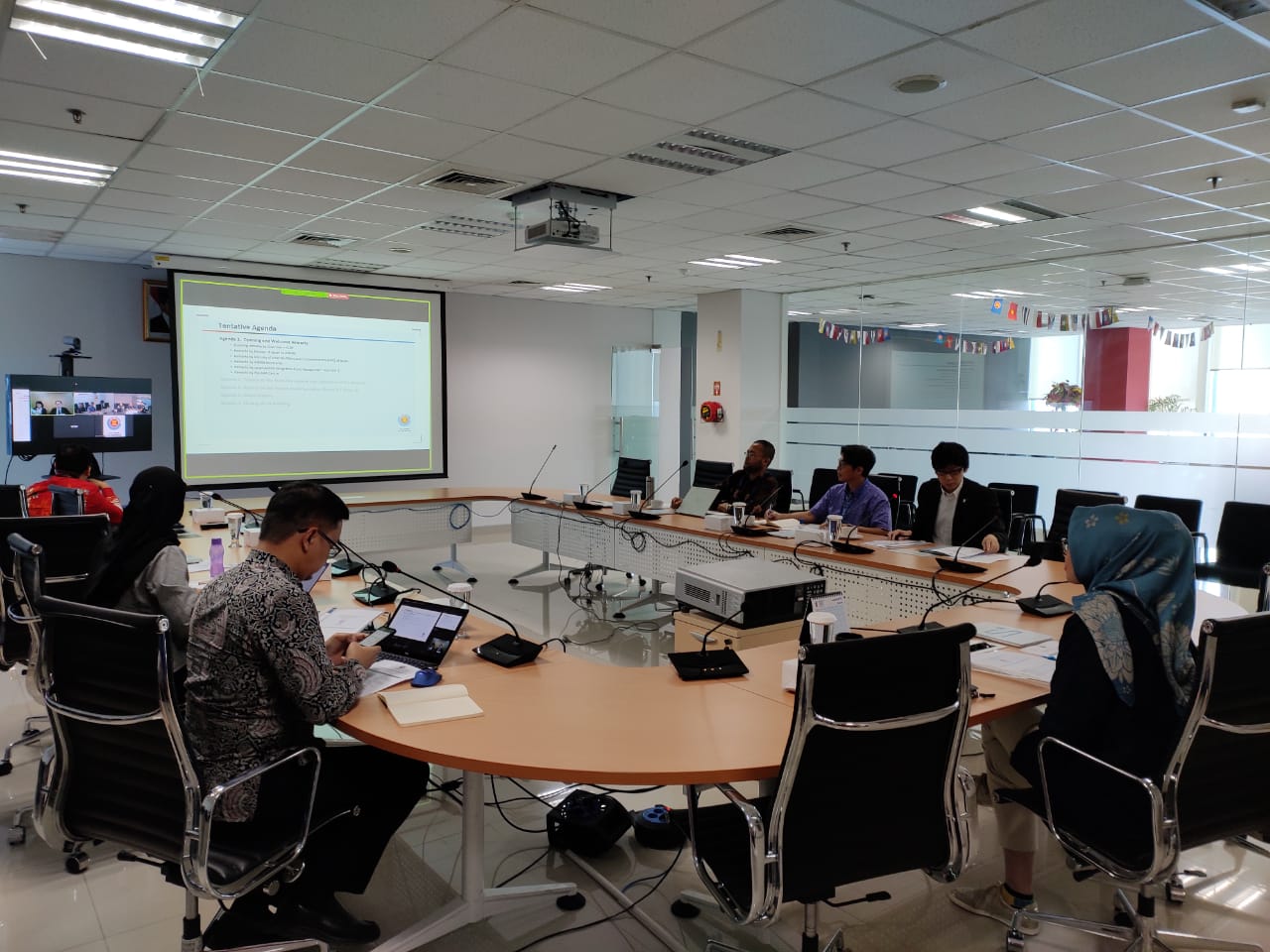 JMT Programme Coordinator Zin Aung Swe (sitting second from right) participated in the PSC meeting
© AHA Centre