JMT Participates in the 7th AJCCBC Project Steering Committee Meeting in 2020
BANGKOK, 16 July 2020 – The 7th Project Steering Committee (PSC) meeting of the ASEAN-Japan Cybersecurity Capacity Building Centre (Step 2) in 2020 was held on 16 July 2020. The meeting was attended by the total of 16 PSC members from representatives from Ministry of Digital Economy and Society of Thailand, Ministry of Internal Affairs and Communications of Japan, Embassy of Japan in Thailand, Mission of Japan to ASEAN, ASEAN Secretariat and JMT.
The meeting shared outcome discussions of ASEAN Digital Senior Officials' Meeting- ASEAN Telecommunication Regulators' Council (ADGSOM-ATRC) Joint Working Group meeting with Japan that was held on 3 July 2020. In relation to the ongoing pandemic of Covid-19, the meeting discussed the possibility of a delay in project implementation as well as its mitigation plan. The meeting also explored the alternative option to migrate from physical training to online course platform and the requirement of technical support from MIC/NICT Japan. The JMT provided the meeting with technical support in offering views on change in activities and budget utilisation. The meeting was organised remotely through video conference due to Covid-19 Pandemic.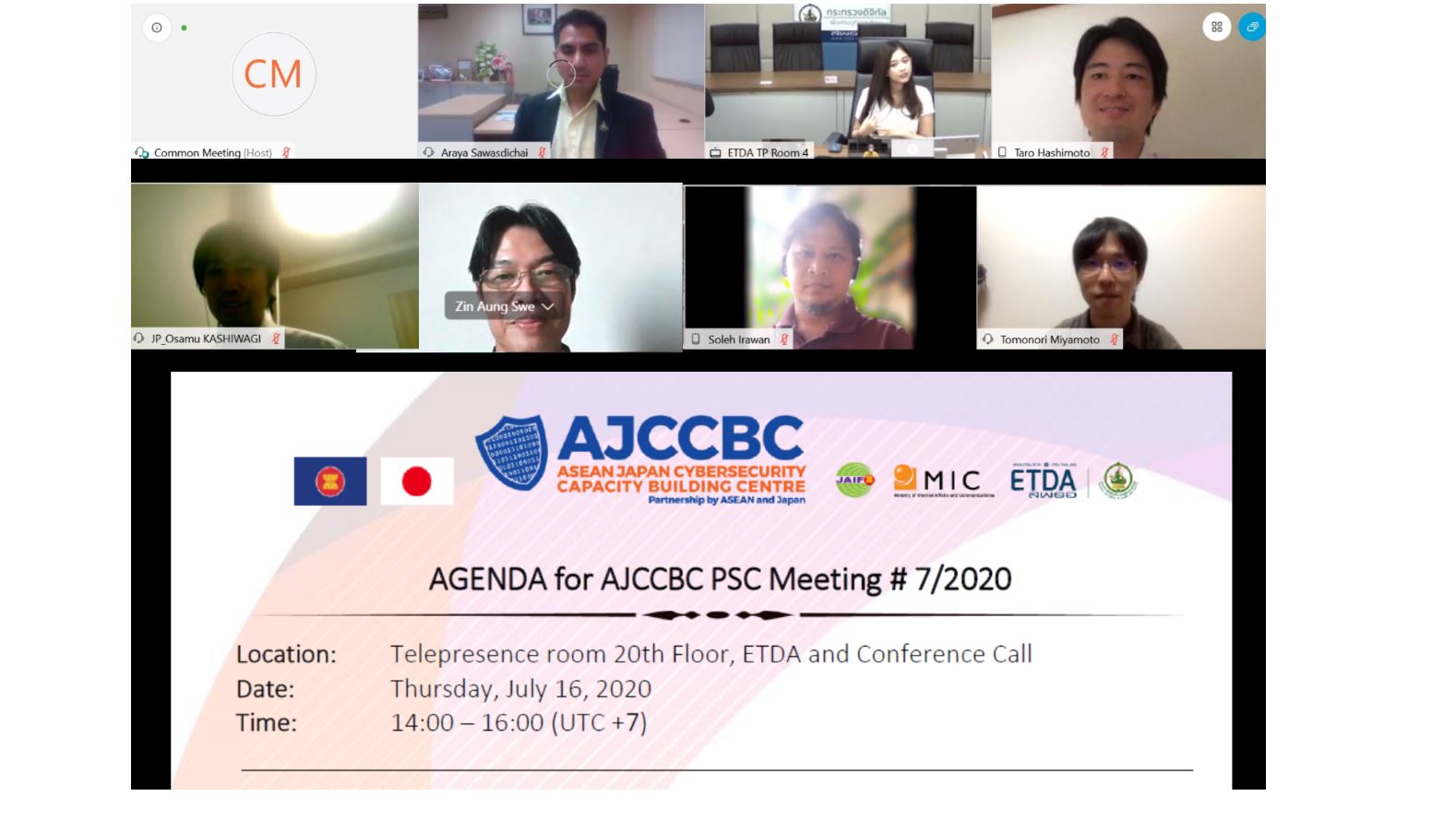 JMT Programme Coordinator Zin Aung Swe (middle-second from left box)  participated in the 7th AJCCBC PSC meeting in 2020
© JAIF Management Team
Other JMT News