JMT Participates in Training on Effective Stakeholder Interviews
JAKARTA, 16 March 2023 – The JAIF Management Team (JMT) underwent training on how to perform effective stakeholder interviews. The half-day training was delivered by a communication consultancy firm, PT Kreativitas Ganesha Sejahtera in the JMT office.
The participants learned about different techniques to conduct an interview, such as academic and journalistic techniques. JMT also had the opportunity to ask questions during an interactive session about creating a rapport with interviewees and how to throw follow-up questions.
The training is expected to help JMT with monitoring and outreach-related activities, which include assessments of project performance and identification of challenges and opportunities, as well as capitalising on human stories to win or enhance support for JAIF.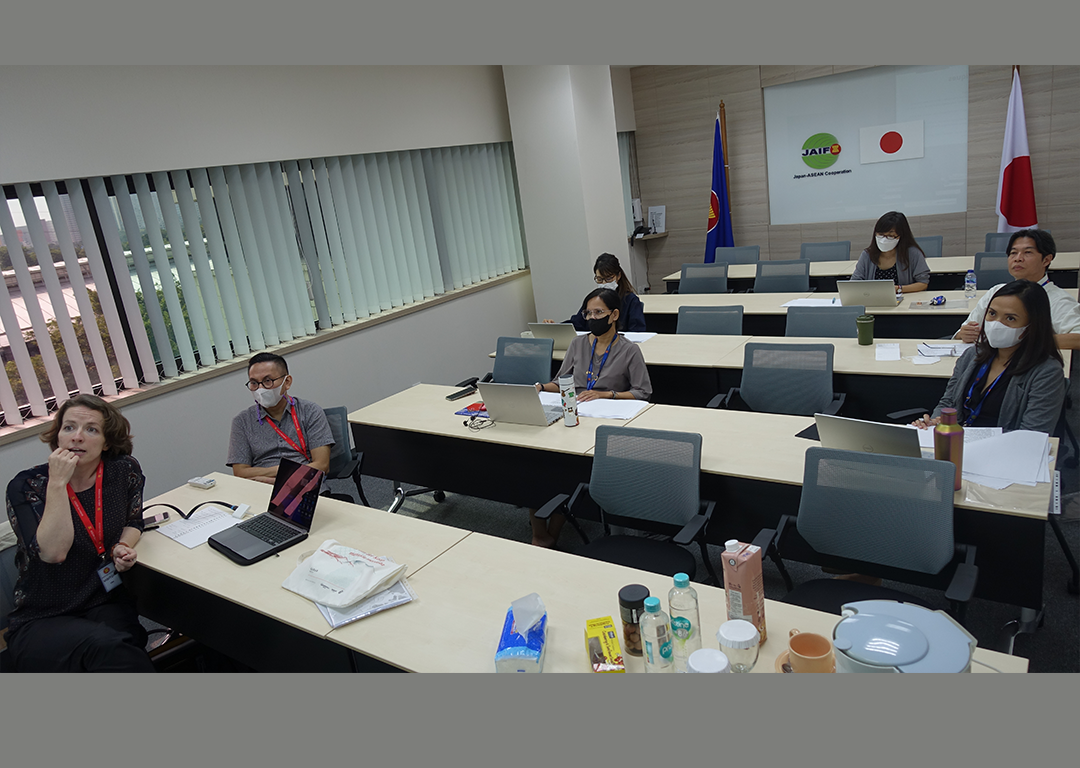 JMT and the trainers from PT Kreativitas Ganesha Sejahtera.
© JAIF Management Team