JMT Participation in a Project Proposal Writing Course for Lao PDR
SINGAPORE, 16 December 2021 – The JAIF Management Team (JMT) was invited by the Programme Cooperation and Project Management Division (PCPMD) of the ASEAN Secretariat to take part in an online Proposal Writing Training. JMT explained about the procedures for proposal development as well as the supplementary information required to complete a proposal template when seeking funding from the Japan-ASEAN Integration Fund (JAIF). JAIF's approach to project monitoring and knowledge were also shared with participants. Following the presentation by JMT, there was a lively discussion on the procedure of engaging Japanese experts in ASEAN Cooperation projects.
The training was participated by 21 government officials from Lao PDR. It was part of the Proposal Writing Training held by the Ministry of Foreign Affairs of Singapore which targeted Cambodia, Lao PDR, Myanmar, and Viet Nam (CLMV).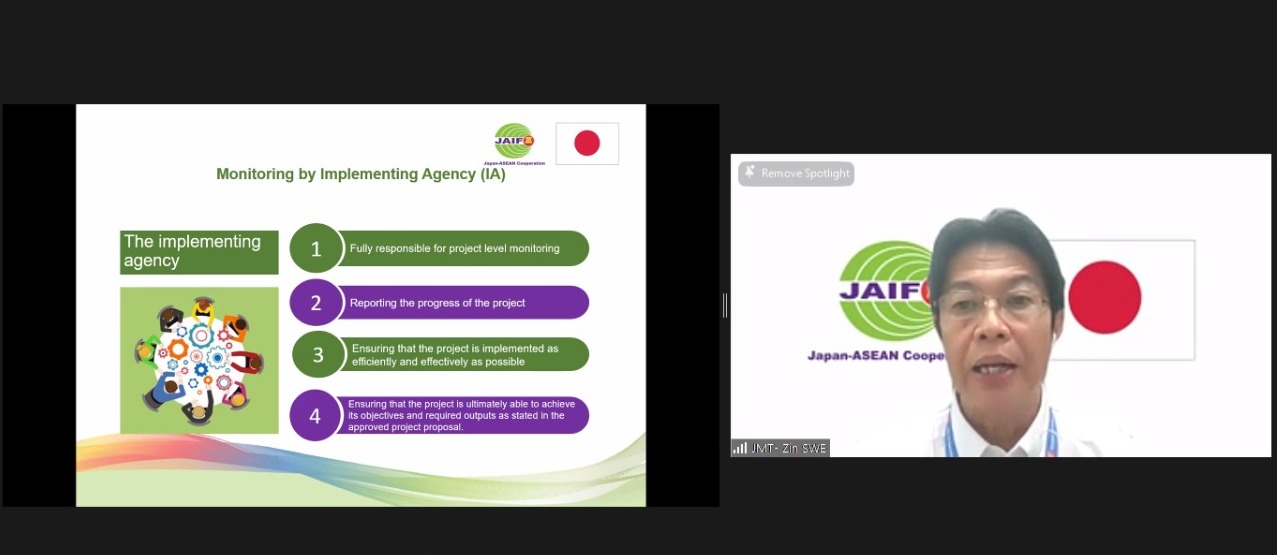 JMT Programme Coordinator Zin Aung Swe participated in the Project Proposal Writing Course for Lao PDR officials.
© JAIF Management Team