ASEAN Arts and Culture Riding the Digital Waves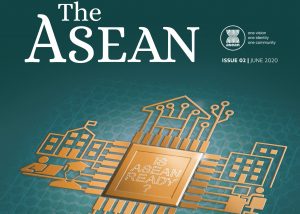 26 June 2020
-
Post-COVID-19, as we enter a new normal, we will see more people adopting and embracing digital technologies in multiple facets of our lives. Likewise, the digital evolution will bring profound changes to the arts and culture landscape in our region. As it is, 55.1 per cent of the global population is now connected to the Internet, while in ASEAN, the rate is higher, with 64 per cent of the population plugged online. Eighty per cent of the internet traffic revolves around video consumption.
Riding the digital waves, ASEAN is working with its partners to promote arts and culture in innovative and creative ways. ASEAN and Japan recently launched an interactive portal to digitally archive cultural artefacts in the region. This initiative is timely following the shutdown of museums and other cultural sites due to the pandemic. The ASEAN Cultural Heritage Digital Archive not only promotes greater awareness and appreciation of ASEAN culture, but does so in an equitable and inclusive way, allowing all in the region to access and learn about the rich diversity and vibrancy of the arts and culture of ASEAN.
ASEAN Cultural Heritage Digital Archive is supported by Government of Japan through the Japan-ASEAN Integration Fund (JAIF).
Article is available for download on The ASEAN Magazine – Issue 2, June 2020, page 37.