ASEAN Autism Games 2018 Ready to be Held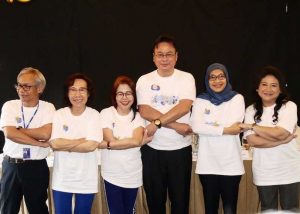 19 October 2018
-
Indonesia is hosting the 2018 ASEAN Autism Games (AAG) which will take place from 20-21 October 2018 at the Soemantri Sports Hall in South Jakarta.
The organizers of the AAG 2018 are the Indonesian Autism Foundation (YAI), the London School of Public Relations (LSPR), the London School for Autism Awareness (LSCAA), the Asia Pacific Development Center on Disability (APCD), the Government of Japan and Ministry of Social Development and Human Security from Thailand.
AAG 2018 is also supported by partners, namely the ASEAN Secretariat, the ASEAN Autism Mapping, the ASEAN Autism Network (AAN), the Japan-ASEAN Integration Fund (JAIF) and other business sectors.
Autism Mapping Project in the ASEAN Region is supported by the government of Japan through JAIF.