ASEAN Holds Webinar to Discuss Health Systems Preparedness for Climate-related Health Threats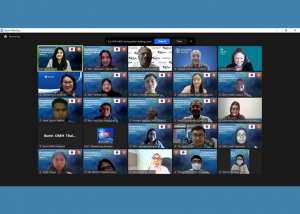 06 September 2022
-
The "Are ASEAN Health Systems Prepared for Climate-Related Health Threats?" webinar called for accelerated multisectoral actions to address priority health issues and strengthen health systems to tackle climate-induced emergencies.
The webinar is part of the Public Health Emergencies webinar series under the ASEAN Socio-Cultural Community (ASCC) Research and Development Platforms project supported by the Japan-ASEAN Integration Fund (JAIF). Strengthening foresight on trends and challenges of climate change on regional health security was the focus of the first session.
In his opening remarks, Deputy Secretary-General of ASEAN for ASCC, Ekkaphab Phanthavong, highlighted that vulnerable and marginalised population in ASEAN will increasingly be hit hardest by the effects of climate change. He encouraged regional health systems to enhance social welfare, reduce inequalities, and contribute to sustainable development.
Actions to enhance health resilience in the region was the subject of the discussion sessions. Repurposing existing COVID-19 infrastructure and programmes to support next-generation resilient health systems were some low-hanging fruits that ASEAN should consider. Disaster awareness and literacy should also be strengthened. The discussions also highlighted political will is crucial to ensure that plans progress into legislation and financial support.