ASEAN Humanitarian Assistance to the People of Myanmar in Response to the Impact of Tropical Cyclone Mocha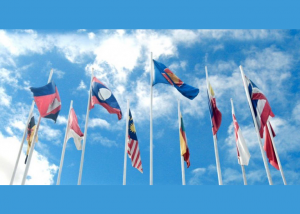 22 May 2023
-
On 21 May 2023, ASEAN delivered the first batch of Disaster Emergency Logistics System for ASEAN (DELSA) relief items of USD 100,000 in value to support the people of Myanmar affected by the Tropical Cyclone Mocha.
The ASEAN Coordinating Centre for Humanitarian Assistance on disaster management (AHA Centre) is preparing to deliver more relief items from the DELSA Regional Warehouse in Malaysia and Satellite Warehouse in Thailand. The ASEAN Emergency Response and Assessment Team (ASEAN-ERAT) have also been deployed to conduct rapid needs assessment and to facilitate the delivery of relief items.
The Secretary-General of ASEAN has expressed his condolences to the affected communities and is closely monitoring the situation. Pursuant to the ASEAN Foreign Ministers' Statement on the Impact of Cyclone Mocha on Myanmar issued on 15 May 2023, the Secretary-General stands ready to serve as the ASEAN Humanitarian Assistance Coordinator (SG-AHAC) to provide strategic coordination and facilitate resource mobilization. Additional contributions from ASEAN Member States, external partners, and stakeholders including international humanitarian organisations are greatly appreciated to support ASEAN's efforts in alleviating the suffering of the people affected by Cyclone Mocha.
The Government of Japan through the Japan-ASEAN Integration Fund (JAIF) has been supporting DELSA since its establishment in 2012.