Assessing Climate Change Transparency and Transformation Needs for Capacity Building in ASEAN Countries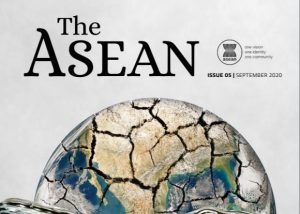 01 October 2020
-
ASEAN Member States have proactively taken measures to address the issue of climate change at the national and regional levels. As parties to the UN Framework Convention on Climate Change and the Paris Agreement, the ASEAN Member States have also submitted regular reports and updates on target, plans, strategies, and related progress, some of which are part of the monitoring, reporting, and verification (MRV) processes. However, some developing Member States have been facing challenges in meeting their transparency reporting requirements due to capacity constraints. The Paris Agreement recognizes that "transparency", or the clear understanding of the actual situation of climate action and its developmental context, is expected to be the catalyst for transformation of climate action, or the setting of more ambitious national targets such as Nationally Determined Contributions to suit to the long-term goals of PA at the national, regional, and global levels (Matsuo, 2018).
Recognizing the said capacity gaps in the ASEAN region, supported by Government of Japan through the Japan-ASEAN Integration Fund (JAIF), project on the Development of the ASEAN State of Climate Change Report (ASCCR) has been implemented to provide the first ever overall outlook on the state of climate change in ASEAN and to support the planning processes of Members States on climate action. This report aims to develop and ASEAN vision for climate action from the viewpoints of transparency and transformation.
Article is available for download on The ASEAN Magazine – Issue 5, September 2020, page 20-21.