DELSA Camp Aguinaldo First Year Success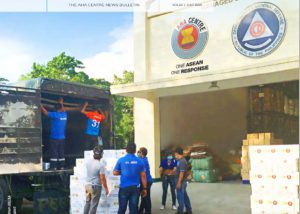 26 December 2020
-
DELSA Satellite Warehouse in Camp Aguinaldo, Quezon City, the Philippines celebrated its first anniversary this year and made its first year success. Within one year of its launch, the DELSA satellite warehouse in Camp Aguinaldo has served its purpose by mobilising USD 90,000 worth of relief items to disaster situations.
The Establishment of a Disaster Emergency Logistic System for ASEAN (DELSA) – Phase II: Satellite Warehouse is supported by the Government of Japan through the Japan-ASEAN Integration Fund (JAIF).
Read more about the success story here.